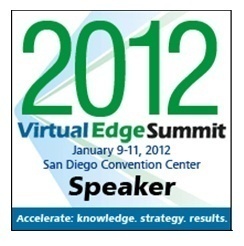 Today's Brainzooming article comes from San Diego where I'm speaking to the Virtual Edge Summit (#VES12) this afternoon on using "Social Media Strategy to Drive Virtual Events." This presentation combines two of my favorite strategy topics – events and social media strategy – with content covering how creating a meaningful social media strategy for an event starts when designing the entire event experience – whether virtual or face-to-face.
Since we have a lot to cover in the one-hour presentation at the Virtual Edge Summit, the links below which follow the presentation structure provide additional support information – whether from the Brainzooming website or other reference pieces.
While created for #VES12 attendees, the list is beneficial for anyone who is trying to get the benefits of incorporating social media as a part of an event strategy – whether that's for a large organization, a small business, nonprofits, or even for your local church, school, or professional group.
Social Media Strategy Basics
Creating Fantastic Content Before, During, and After Your Event
Getting Your Event and Content Noticed
Social Media ROI
Other Resources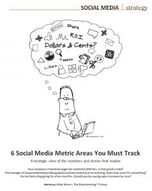 If you're struggling with determining ROI and evaluating its impacts, download "6 Social Media Metrics You Must Track" today! This article provides a concise, strategic view of the numbers and stories that matter in shaping, implementing, and evaluating your strategy. You'll learn lessons about when to address measurement strategy, identifying overlooked ROI opportunities, and creating a 6-metric dashboard. Download Your Free Copy of "6 Social Media Metrics You Must Track!