Listening to some folks talk recently about business development and client opportunities in social networking prompted these questions directly related to social media expertise:
Would you want to make plans to meet for a networking event with someone who registers but never shows up?
Would you choose a surgeon for your medical procedure who doesn't perform the type of surgery you need?
If you had a child needing help with calculus, would you select a math tutor who has never bothered to learn how to add, subtract, multiply, or divide?
Could you depend on a sports reporter to provide insightful analysis of a baseball game when they left in the second inning of the game?
Would you expect to learn much about life in the Broadway theatre from someone claiming to be an actor who doesn't personally know any other actors, let along any producers or directors?
No big surprise if the answer to each of these questions is a resounding, "No."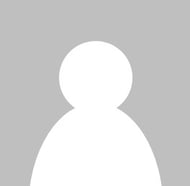 Yet when it comes to social media expertise, how often do you run across individuals selling social media strategy who:
Sign up but never actually use social networks?
Can't demonstrate an experience-based, strategic understanding of the very social networks they recommend?
Claim awareness of the newest social networks yet have never carried out the basics of devising, integrating, and implementing a social media presence?
Have launched social media presences they quickly abandon or neglect for months or years afterward?
Don't cultivate an active network of people who invest time and effort across major social networks AND relevant business processes?
Why Should Social Media Expertise Be Any Different?
Just because you think someone is young enough or has more social media expertise than YOU do doesn't make them the right person to shape an effective social networking strategy and realistic implementation plan for making social media work as an integrated component of YOUR business.
In a world of social networks where it's incredibly hard to AVOID creating an online social network presence, why would you want to have someone who can't point to one lead you in creating a social network presence for your organization? – Mike Brown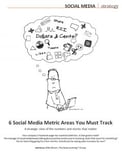 If you're struggling with determining ROI and evaluating its impacts, download "6 Social Media Metrics You Must Track" today! This article provides a concise, strategic view of the numbers and stories that matter in shaping, implementing, and evaluating your strategy. You'll learn lessons about when to address measurement strategy, identifying overlooked ROI opportunities, and creating a 6-metric dashboard. Download Your Free Copy of "6 Social Media Metrics You Must Track!