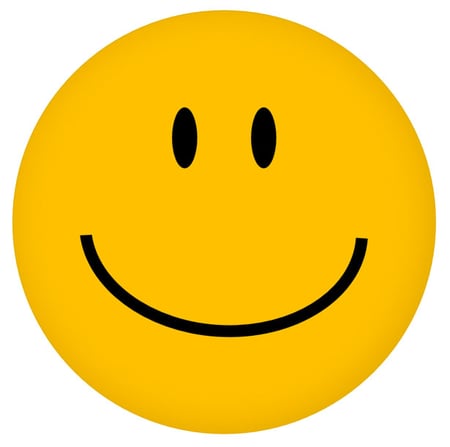 That's what the CEO of a nearly-$1 billion, employee-owned company said to us at our first meeting. We facilitate the strategic planning process for his organization's largest business unit in 2016. Currently, we're helping develop and implement one of its strategic initiatives.
The CEO wanted to discuss how we can help him with the strategic planning process across the corporation. The idea is that we'll work with him to develop a strategic direction and then create a corporate strategic plan with his direct reports. Following that, we'll work with each business unit on its own collaborative strategic plan.
Now, this is still a work in progress. In fact, we're in the process of putting together the scope of work. But I wanted to share this endorsement while it was still fresh. We don't share many of the accolades we receive, because our focus is on you and information that helps you, not news about us.
Keeping It All Smiles
I am sharing this one because it's the kind of endorsement I particularly enjoy.
We strive to make any strategic planning process engaging, fun, and completely smile-worthy. In other words, everything strategic planning usually is not! Receiving this validation from the corporation's CEO meant the world to me because getting people to smile during something that most people hate is a big part of why we do what we do.
Want to see this happen in your organization? If you're ready to create your best strategic plan yet, in a shorter time than you're used to, in a way that's fun, engaging, and makes people smile, get in touch today. We have all kinds of ideas and proven methods to make it happen for you! – Mike Brown
Yes, strategic planning can be fun . . . if you know the right ways to liven it up while still developing solid strategies! If you're intrigued by the possibilities, download our FREE eBook, "11 Fun Ideas for Strategic Planning."