We're back with another Blogapalooza post from a student in Max Utsler's Innovation in Marketing Communications class at the University of Kansas.
Today, Judi Reilly, a seasoned marketing professional, highlights reverse innovation as a way to not only bring new products to first world markets, but to power a March Madness team to victory with a strong contribution off the bench. Stumped for how those two connect? Read Judi's post and see if you can solve the riddle before the closing seconds of her post! Here's Judi:
Reverse Innovation - Winning March Madness from the Bench by Judi Reilly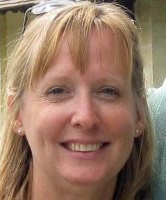 If you are among the millions of rabid basketball fans intrigued by both March Madness and innovative business ideas, take note of something beyond the fast breaks, slam dunks, and buzzer beaters. Look for a dominant force sitting on the bench and leading teams in assists that also happens to be a successful outcome of reverse innovation.
Calling time out to better understand reverse innovation makes solving this riddle easier.
Vijay Govindarajan, considered a superstar on the subject, describes reverse innovation (sometimes called trickle-up innovation) as "any innovation that is adopted first in the developing world" and then introduced in industrial nations with consumer demand and a willingness to pay more for the product.
Successful Stars of the Reverse Innovation Game
There are a variety of successful reverse innovation products more likely to be advertisers than sitting on a March Madness bench that illustrate how developing ideas in the developing world can open up new first world markets:
GE portable ECG machine – These machines, manufactured in India for $1,000, provide mobility in taking the hospital to the patient. GE subsequently introduced a similar product in the U.S. for use on ambulances.
Mahindra tractors for small farmers – Mahindra first manufactured these tractors in India to assist poor farmers in tending crops and as a means of transportation. They came to the U.S. targeted at hobby farmers, opening up a new industry category.
Solar-powered charging unit – Social-conscious entrepreneurs created these products as power stations for multiple cell phones in remote, energy-deprived areas of India. In the U.S., the power products thrilled the audience of tech-savvy, outdoor enthusiasts wanting to remotely charge cell phones and tablets.
A Winning Game Plan for Competitive Reverse Innovation
Previously, reverse innovation was the exception rather than the rule. The phenomenon has now started to capture the attention of multinational corporations seeking to be more competitive. C.K. Prahalad, author of "The Fortune at the Bottom of the Pyramid: Eradicating Poverty through Profits," (affiliate link) provided five early reasons for why developing nations can beat potential challenges to create reverse innovation layups.
Product pricing – People in developing countries reject high prices for products from Western markets. Innovation in developing countries requires affordable products to the masses.
Cutting to the chase – Developing countries don't focused on trying to catch up with outdated 20th-century technologies. They embrace "leapfrog" technologies, such as mobile phones and solar energy that are brand new.
Service "ecosystems" – Collaboration flourishes more readily between entrepreneurs in developing countries, with start-ups realizing they need each other for survival.
Built to last – Third world environments lead to the development of gadgets that stand up to extreme conditions.
Don't spend what you don't have – With limited financial resources, people in developing countries creatively find alternative and new uses for existing products.
Spot the Omnipresent Reverse Innovation at March Madness Yet?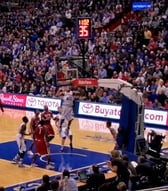 Now, back to March Madness. Have you spotted the reverse innovation winner on all the competitors' benches yet?
Here's one final hint: Rick Newman, a U.S. News.com blogger, says the innovation's origin dates back to a home remedy mixture of water, sugar and a pinch of salt used in Bangladesh decades ago to battle complications from cholera.
You guessed it! I'm talking about sports drinks, such as category-leading Gatorade and Powerade. They contain a blend of water, carbohydrates, and electrolytes used to rehydrate athletes. In layman's terms, sports drinks contain water, sugar and salt. Researchers brought the innovation to the U.S. because of consumer need, and it now represents a $4-billion industry.
Until next time, cheer your top pick to the Final Four while pointing out the product of reverse innovation on the sidelines. Score big points with your winning prognostication skills and knowledge of little-known sideline facts. - Judi Reilly
Download the free ebook, "Taking the NO Out of InNOvation" to help you generate fantastic creative thinking and ideas! For an organizational innovation success boost, contact The Brainzooming Group to help your team be more successful by rapidly expanding strategic options and creating innovative plans to efficiently implement. Email us at info@brainzooming.com or call us at 816-509-5320 to learn how we can deliver these benefits for you.