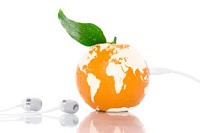 Before and after the recent National Association of Women Business Owners session on DIY Strategic Thinking, I had the great opportunity to appear on radio programs on Kansas City's KCTE Hot Talk 1510 AM. Strategic Thinking and Hot Talk – what a combination! Since both programs are available for listening online, you can be the judge.
In late May, I appeared with good friend Jay Liebenguth on his Thursday afternoon show, Live with Jay. Jay has been a great supporter, and beyond putting the radio show online, he wrote an incredibly kind post on his blog.
We covered a variety of strategic thinking topics, many of which have been highlighted here. Take a listen to the show, and for your quick reference, here are links to topics we covered.
After the NAWBO program, I met Kelly Scanlon, publisher of "Kansas City Small Business Monthly," appearing on her June 20 Friday morning program. This Thursday there will be a link to that show and the innovation topics we covered.