The Brainzooming core purpose is to generously help everyone create amazing possibilities.
It's challenging to unravel the life experiences, interactions, and aspirations that led to articulating this purpose for our organization and work. One thing is abundantly clear, though. My awareness of the need for and impact of a core purpose, and the emphasis of ours on generosity, helping everyone, and imagining amazing possibilities are all present because of Greg Reid, my most important business mentor. Greg is the Idea Magnet who inspired the book. While Idea Magnets never mentions it, Greg is a tremendously successful black leader within industries where disdain because of his race and perspective were common.
Without Greg Reid, and everything he so generously bestowed upon me, there's no Brainzooming.
While I know that, not everyone does.
And in the wake of George Floyd's killing and the intense pain from hundreds of years of racism in the United States, statements from current and previous business associates of color were abundantly clear: knowing, thinking, and believing something without acting on it is not enough.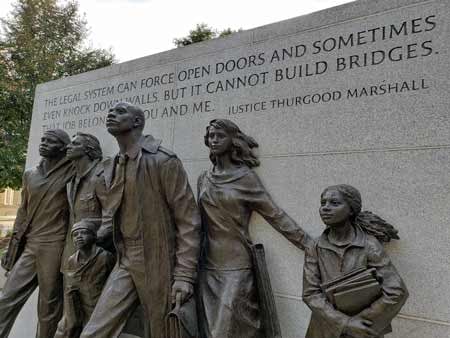 Now, more than ever, it is time for those of us who have benefited in whatever ways from systems of privilege and racism to acknowledge the moral responsibility to speak up and act.
Personally, that means committing to standing together, learning, listening, and acting. For our organization, it means articulating and carrying out this initial list of guiding practices for diversity. It's a first step. We will regularly revisit this list of practices to grow and update it so that it reflects everything we can through Brainzooming to contribute to improving black lives and the lives of other people of color in the US and globally.
The Brainzooming Guiding Practices for Diversity
We will:
Challenge clients to invite diverse participants into any collaboration activities that we develop and facilitate.

Proactively offer our talents and capabilities to individuals and organizations working to overcome racism.

Articulate and reinforce the contrary viewpoint during conversations that cultivate racist ideas, tendencies, beliefs, and practices.

Actively support all of our employees and partners in curating and sharing resources on our social media channels that challenge racist thinking and practices.

Walk away from business opportunities and client engagements that are denying or overlooking the vital importance of diversity to the best thinking.

Invest time and resources for organizational education into perspectives of those impacted by systemic racism.

Ensure that all employees and strategic partners feel empowered and supported in calling into question any situations that they see falling outside these practices.