When Brainzooming facilitates multiple small groups during larger strategy meetings, it's beneficial for breakout teams to report their progress. This lets everyone stay connected.
Report outs are important. They kill me, though.
Why?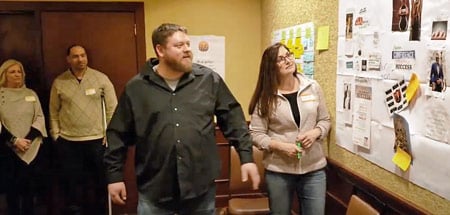 Report outs are hard to do briefly, meaningfully, and with appropriate detail. Instead, you see seasoned executives who:
If you have spent time in small groups, you know you have excruciating report out stories in all of these categories.
Report Out Strategy Updates Like Meteorologists Cover the Weather
Want to crack the code for making great strategy report outs? Approach them as a meteorologist delivers a map-based weather report.
What do weather people do to make their reports engaging?
Here are five things that you can learn from meteorologists on delivering small group report outs. After each one, there's a related tip for improving small group report outs along with examples. Any of these suggestions (highlighting extremes, trends, impacts, sneak peeks, or intriguing things) will create more valuable small group report outs . . . finally!
#1. Weather people focus on high and low temperatures. Tip: Concentrate your report outs on the extremes within your group's work.
#2. Weather reports highlight atmospheric patterns influencing weather events. Tip: In a report out, highlight trends shaping your strategy.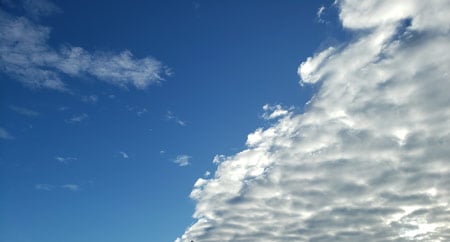 #3. Weather forecasts predict what everyone will soon experience. Tip: Focus on near-term impacts for your strategy during a report out.
#4. Weather reports are info snippets - a current condition, an unexpected change, the latest forecast. Tip: Mention sneak peeks into team progress without sharing the whole story.
#5. Meteorologists express their personalities, talking about their interests and interacting with on-air peers. Tip: In a report out, highlight intriguing things from your group.
With Small Group Report Outs, Less Is More (and Preferred)
None of these tips involve sharing every detail or sticky note. They help you achieve clarity and impact through highlighting meaningful ideas.
To breakthrough in your report out, select a single approach from here. Try it in your next group meeting. Expect push back to a different way of doing things; that's natural. When you persevere, though, you'll find your report outs are shorter (maybe 2 minutes maximum) and more intriguing and popular than anyone could have ever imagined. - Mike Brown
The Brainzooming Group helps make smart organizations more successful by rapidly expanding their strategic options and creating innovative plans they can efficiently implement. Email us at info@brainzooming.com or call us at 816-509-5320 to learn how we can help you achieve breakthrough collaboration and results!