The most popular statistic right now when it comes to knowledge transfer inside organizations?
Ten thousand baby boomers are reaching retirement age daily.
This statistic is used to light a fire under executives to hop on the knowledge management program. Many articles I've reviewed for an upcoming keynote presentation that I've informally called, Baby Boomers: Losing their Minds, paint the situation as totally dire.
While there's a clear risk to losing intellectual capital, I see several potential upsides with the changing of the generational guard. We still see too many Brainzooming strategy workshops without enough women in senior roles, let alone healthy racial diversity. Given that, the baby boomer turnover has the potential to deliver multiple benefits, including:
Increasing diversity within management ranks
Creating leadership teams that reflect greater marketplace relevance
Acknowledging that Idea Magnets exist beyond the baby boomer generation
That's why the relevant number for your organization isn't 10,000 baby boomers reaching retirement age daily. It is how much of your organization's intellectual capital is subject to departure risk?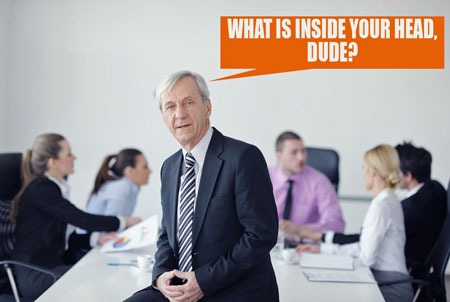 When identifying information to transfer in a strategic, coordinated fashion, I'm recommending to attendees that they prioritize several types of knowledge:
Information inside the heads and in the files of employees (irrespective of level in the company) who have influenced the organization's body of intellectual capital, knowledge, and expertise
The details, keys to important communications flows, and histories within customer relationships integral to maintaining and growing revenue
Information on processes, procedures, and activities related to critical factors for organizational success
Successful structures and processes to transfer, embed, and ensure that the organization can act on vital knowledge
One other factor to narrow the knowledge you try to capture? Focus on capturing information that will be relevant in the future. While you may have a tremendous amount of information inside baby boomers' heads, why waste time documenting things that won't be important going forward? – Mike Brown
Leaders need high-impact ways to develop employees that can provide input into strategy and then turn it into results. This Brainzooming mini-book, "Results - Creating Strategic Impact" unveils ten proven lessons leaders can use to boost collaboration, meaningful strategic conversations, and results.
Download this free, action-focused mini-book to:
Learn smart ways to separate strategic opportunities from the daily noise of business
Increase focus for your team with productive strategy questions everyone can use
Actively engage stakeholders in strategy AND implementation success