"Let's start with a clean sheet of paper to boost creativity."
Talking with a potential client about an already-planned innovation strategy workshop, the going-in innovation strategy called for giving participants "a clean sheet of paper."
We listened to the rationale for adopting an innovation strategy based on broad creative freedom.
In many ways, it seemed to make sense:
They are looking for new thinking from a diverse set of participants.
They have had success in other situations starting with minimal direction.
They are adapting and applying the same format used with the other successes in a new business area.
We countered with our experience-based recommendation: give everyone insights, direction, and structure to generate more possibilities and legitimately boost the workshop's potential for innovation strategy impact.
The workshop is already planned, so postponing it to readjust the approach isn't an option.
Putting Something on the Clean Sheet of Paper
Suppose you find yourself in a similar position. You've been thinking a clean sheet of paper innovation strategy maximizes creativity. Now, however, you are having second thoughts.
What are the options if you decide to insert some structure and avoid using a clean sheet of paper for your innovation strategy?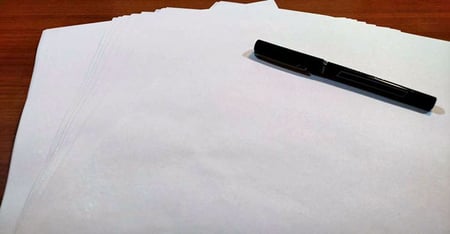 Here are six ways to strategically and productively fill up a LITTLE bit of that clean sheet of paper to maximize creativity:
Letting People Know What's Important
Operating within Constraints
Sharing Your Innovation Strategy Decision Making
These ideas don't even begin to address the innovation value of strategic thinking exercises and creative structures to spur innovation.
At least by using any of these six ideas though, you can give any co-creators involved with your innovation strategy just enough direction and structure to help them boost creativity. – Mike Brown
Looking for Ways to Develop a Successful
Innovation Strategy to Grow Your Business?
Brainzooming Has an Answer!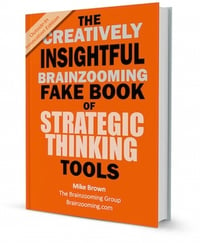 Business growth can depend on introducing new products and services that resonate more strongly with customers and deliver outstanding value.
Are you prepared to take better advantage of your brand's customer and market insights to generate innovative product ideas? The right combination of outside perspectives and productive strategic thinking exercises enables your brand to ideate, prioritize, and propel innovative growth.
Download this free, concise eBook to:
Identify your organization's innovation profile
Rapidly deploy effective strategic thinking exercises to spur innovation
Incorporate market-based perspectives into your innovation strategy in successful ways
[sc:Outside-In ]