We are back from the Inbound 2017 conference sponsored by Hubspot.
Last week's Inbound conference was intense and productive. For a quick summary of the week, here are quotes pulled from across most of the Inbound 2017 keynotes and breakout presentations I attended.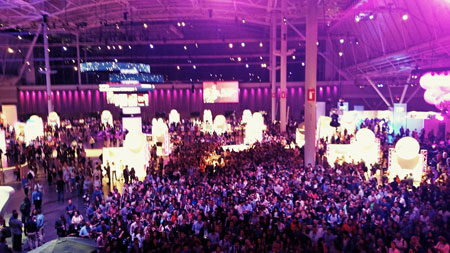 Creative Thinking Skills
"It is easier to correct errors than to try to prevent them all." - Ed Catmull of Pixar
"Every picture you've ever loved from Pixar sucked for a year." - Brené Brown on hurdles that stand between an idea and celebrated creativity
"We didn't like the media landscape, so we changed it. Don't fight the systems that exist, create new ones." - Piera Gelardi of Refinery29 on unabashedly reinventing monoliths that don't suit you
"What seems ordinary to you may be extraordinary to others." - Kareem Taylor of Headnod Music on the reason you need to stop that inner voice saying, "You're not special."
Growth
"Your network is who knows you, not who you know." - Emcee Mark Jeffries explaining why everyone seems to want to be a star
"Companies are more likely to die from overeating than starvation." - Hubspot Co-Founder Brian Halligan relating advice from a board member advocating for starting fewer things
"Always test the assumptions you are making about your audience. The goal is results, not guessing." - Garrett Moon of CoSchedule with an important reminder for freewheeling startup types
"What do people do before they reach out to you?" - Matthew Barby of Hubspot offering a suggestion for attracting your prospects EARLY in the buying process
Branding
"What story will you tell about your brand?" - George Thomas of Sales Lion
"Listen to your audience's exact words, write them down, and then test them. Bucket them into dreams, pains, and barriers." - Scott Tousley of Hubspot with a powerful suggestion for outside-in language
Leadership
"If you're going to lead, you have to lead with grace." - Former First Lady Michelle Obama telling it like it is
"Stop doing stupid shit." - Leslie Ye of Hubspot with the "duh" QOTD
Marketing Chops
If you're going to do video, you "need to think like a film editor." - Salma Jafri pointing out a critical step all video must go through to fit a specific social platform
Today, you need marketers with "broad experience and the ability to go deep in a few areas. You need a Jack or Jill of all trades, and a master of some." - Stefanie Grieser of Unbounce with hiring advice – Mike Brown