Are you an idea magnet?
Idea magnets come up with great creative ideas. And just as importantly, through encouraging and motivating others, idea magnets attract other innovators and creative leaders with incredible ideas into their circles. Idea magnets make work and life more exciting, fulfilling, and successful!
Idea Magnets - 7 Keys for Creative Leadership Skills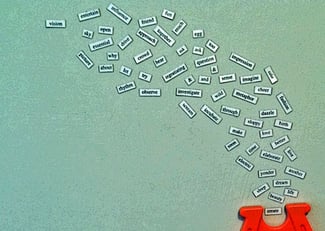 Would you like to boost your creative leadership skills to become a stronger idea magnet?
Then you need to join me for the LeadOn Webcast: "Idea Magnets - 7 Keys to Attracting and Cultivating Creative Business Leaders."
This exclusive webcast, sponsored by the American Marketing Association on June 23, 2014, springs from a popular Brainzooming article highlighting lessons from idea magnets I've worked with during my career.
The webcast features a wide array of new Brainzooming creative leadership skills content not covered in our other innovation and creativity workshops. We'll talk about:
​Strengthening your creative leadership impact with a diverse team
Identifying unique connections to maximize new thinking and creative leadership impact
Translating creative thinking into effective change, progress, and results​
I would love to have you join us for this webcast! You'll learn great techniques you can start using right away, plus "Idea Magnets" represents a first-time collaboration that is creating a new look and tone to our Brainzooming content.
Idea Magnets - A New Collaboration
This exciting new collaboration is with long-time friend Leslie Adams who is creating the visuals for the Idea Magnets webinar.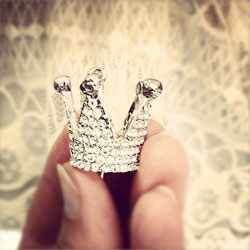 Many people know Leslie as a writer. Over the past few years though, she's been showcasing her creativity online with her wonderful photography. She has become very active on Instagram and in the Instagram community in Kansas City.
While reviewing Leslie's Instagram and Flickr portfolios for images to incorporate in the webcast, I was reminded of a unique aspect to Leslie's work that integrates two areas of her creative talents: you have to look at her photos AND read the captions she creates for them. It's easy enough to glide through virtual contact sheets and not notice what's written about the photos. In Leslie's case, you'll want to do both because her words contribute so much to pointing out the subtle details and motivations for her photos!
In fact, many of the captions and quotes Leslie has included with her photos are inspiring ways to expand and add new texture to the webcast's content.
We're hoping our collaboration will turn into an eBook to accompany this new Idea Magnets content.
Register Today for "Idea Magnets - 7 Keys to Attracting and Cultivating Creative Business Leaders"
Step one is for you to join us for the Webcast on June 23, 2014. Register today for the webcast, which is open to both members and non-members of the American Marketing Association, on the AMA website.
We'll see you on June 23 as we attract all kinds of new ideas to develop your creative leadership skills! – Mike Brown