One important phase in completing your strategic plan? Taking steps to prioritize strategic initiatives so you can focus on those that you will be able to fund and implement. This is critical to get right so that you successfully complete the activities most likely to deliver on your expected results.
How to Prioritize Strategic Initiatives Quickly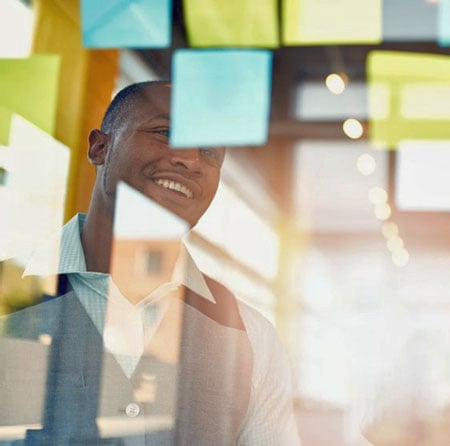 One simple prioritization technique employs a hybrid assessment. It merges implementation order and importance into four different designations you can use to prioritize strategic initiatives quickly. We worked with a team the other day to prioritize their entire plan in less than 90 minutes.
For each activity included in your plan, identify whether it:
Can Launch Now
Depends on Something Else
Makes Sense for a Later Phase
Raises Questions
How to apply each of these categories? We suggest the descriptions below as guides for when to apply each categorization:
Can Launch Now
This activity involves evaluation and study that we need to launch early
Would improve the situation or deliver results even if done independently of a bigger strategic initiative
Starting this does not depend on anything else being done beforehand
If we pursue this, it doesn't force us to prematurely rule out other options
We can pursue this without significant investment upfront
This will take longer to complete later or won't work if it isn't started soon
Depends on Something Else
This requires evaluation, which we could start right away
Other decisions need to be made before knowing whether this is a viable / desirable option
Other work needs to be completed before it's practical to launch this step
Makes Sense for a Later Phase
This is a nice to have possibility
There are multiple dependencies before this is a viable option
Significant study is necessary before deciding if this makes sense to implement
Raises Questions
This doesn't make sense or is unclear
This isn't a solid idea
This isn't possible
We frequently use a Blast! online collaboration to facilitate the planning team through this exercise, as we did with the team mentioned at the start. The focus on their plan was upskilling employees to enable greater use of digital tools in a manufacturing environment.
Get Started Now!
If you can't pursue everything you've imagined in your plan, use this simple strategic planning approach. It will quickly identify a team's sense of how to prioritize strategic initiatives to deliver successful results.