When do you start thinking about your organization's strategic planning process? Have you started thinking about it yet for next year?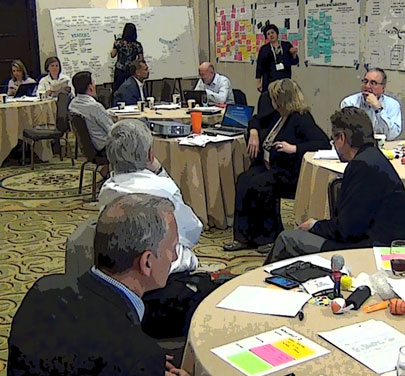 In the corporate world, I used to start planning for planning in April.
Seriously, we started in April, laying out how we'd approach everything so that by the time we engaged the rest of the organization in mid-summer we had everything ready to go.
Spending that much time planning was a luxury when the strategic planning process suddenly became important to our company. That's one way of saying, don't freak out if you have responsibility for directing strategic planning and haven't started thinking about it yet.
Jump start Your Strategic Planning Process
If you are playing a role in shaping your organization's strategic planning process for next year, it IS probably a good time to start asking these 12 questions, just to make sure you've played through all the variables you can manage to deliver great results for the coming year:
Process Questions
Do we have strategic insights in place from last year's strategic planning process?
How aggressively do we need to update them for this year?
What worked and didn't work about the last round of planning?
What do we need to change about the upcoming strategic planning process to make it more effective and efficient?
What's the minimal amount of plan documentation we need to do to align everyone toward the company priorities?
People Questions
Who should be on our core planning team?
Do we have representation from all the vital parts of the organization?
Timing Questions
How long does it typically take us to get a plan put together?
What are our options for shortening the amount of time this year?
Are there short cuts we can take that won't compromise the strategic impact?
How much time are people able to invest in strategic planning this year?
Will that amount of time increase or decrease as we get further into the fall and end of year?
Take a run at those questions and see where you stand for your next round of strategic planning.
If you need help to speed up the process, actively involve more employees, or make planning more productive than it has been in the past, contact us.
That's something we're making happen across industries! – Mike Brown
If you enjoyed this article, subscribe to the free Brainzooming blog email updates.