The June 2012 issue of Fast Company highlights the magazine's list of The 100 Most Creative People in Business 2012. I will admit to not reading all of previous Fast Company 100 Most Creative People in Business lists. This year, however, having Ceelo Green on the cover (along with Purrfect) compelled me to take a shot at reviewing the entire list in-depth for the first time.
And of course, taking the time to read the whole list necessitated coming up with a way to turn the effort into a Brainzooming blog post. My starting idea was to pick one creative inspiration from each of the 100 people and turn the creative lessons into a massive 100-item list post.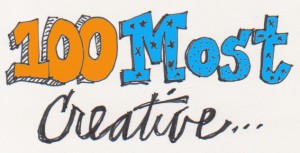 After going through and identifying the 100 creative lessons that stood out for me, however, I realized the post was about 3000 words! That is typically a week's worth of blog posts!
To not overtax you, the list of creative lessons I captured from the Fast Company Most Creative list is going to be spread out over several days in this shortened week. Each lesson references the person whose profile inspired it, along with the number they had on the list.
Today's list includes thirty-one creative strategy lessons from this year's list. Other days will include lessons from the list on creative perspectives, storytelling, and disruptive thinking. The hope is the lessons get you thinking even more creatively and provide ideas for enhancing your own creative efforts.
Creative Strategy Lessons from Fast Company - The 100 Most Creative People in Business 2012 List
Surround yourself with people who have contrasting thinking styles . . . then hold on. - Flavio Pripas & Renato Steinberg – Cofounders, Fashion.me (#54)
Success and determining which of your efforts will be successful are for your audience to decide. It's a numbers game, so launch and see which things will hit. - Julie Klausner – Comedy Writer (#59)
If people aren't buying you based on your talents, maybe it's because they don't how your values and goals fit with their aspirations. - Shara Senderoff – Cofounder, CEO, Intern Sushi (#63)
Start with your life problems and think through how to solve one of them if you want to make better apps (or maybe anything else). - Lee Linden – Cofounder and CEO, Karma (#67)
Really hone what you do strategically by only addressing the most important part of your customer base and quit focusing on everyone else. - Sarah Robb O'Hagan – President, Gatorade (#23)
What opportunities exist for your organization to be a creative magnet to your audiences? - Marci Harris – Founder, Popvox (#13)
To build connections online, start with asking questions and offering your knowledge to aid others. - Claire Diaz-Ortiz – Manager of Social Innovation, Twitter (#21)
Try presenting an all-or-nothing creative vision and strategy. No room for compromise. Take it or leave it, but don't tweak it. - Celestine Maddy – Founder, Wilder (#99)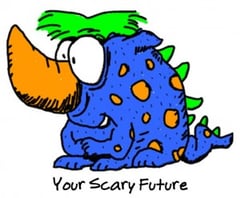 To make your creative pitch, play out the negative things that would happen to the potential client if they don't follow your recommendation and embrace your creativity. - Laura Mather – Cofounder / Chief Strategy Officer, Silver Tail Systems (#16)
Even though it's easier to sponsor another organization's event, create a sponsorship property specifically for your organization. - Abanti Sankaranarayanan – Deputy Manager Director for India, Diageo (#37)
"I don't ever want to represent anybody. It's my duty to enlighten people." - Neil Degrasse Tyson – Host, PBS's Cosmos and Radio Show StarTalk (#49)
When volunteers are able to use their natural talents and expertise (as opposed to donating time for something they're not good at doing), you're more likely to retain them. - Rachel Chong – Founder, CEO, Catchafire (#56)
Have a review board comprised entirely of your target market – even if that's a group of grade school kids – to see if what you're planning resonates with them. - Olajide Williams - Founder, President, Hip Hop Public Health (#65)
When you're getting started, be prepared to chase after possibilities and test cases you hadn't imagined. - Glenn Rink – Founder, AbTech Industries (#71)
If you had one thousand "followers, friends, and fans that meant something," that's better than 10 million unengaged people. (Really? In pure numbers, to get the same amount of participation from 100% of one thousand people, you'd only need 1/100 of 1% participation from 10 million people.) - Jared Leto – Entrepreneur, Musician (#72)
Borrow (complete) strong design contexts from outside your industry and apply them to what you do to look different. (Example: Applying Heathrow airport signage to mobile phone interfaces.) - Jeff Fong – Design Lead for Windows Phone, Microsoft (#81)
Unlikely customers will stretch your organization's creativity in finding new ways to solve their problems. - Hannah Choi Granade – President, Advantix Systems U.S.A. (#73)
Give your team an assignment from a demanding fictional client to stretch its creativity beyond the marketplace's expectations and extract your "creative aspirations from (y)our finances." - Mike Simonian, Maaike Evers – Designers, Mike and Maaike (#76)
"Seventy percent of an experience should be what consumers know and thirty percent should be surprise and delight." - Rachel Shechtman – Founder, Story (#80)
What are you doing to make "eye contact" with potential customers virtually? And what are you doing to engage them (with their interests in mind) when they get really close? - Sam Mogannam – Owner, Bi-Rite Market (#86)
Find ways for your best customers to share their expertise and hacks with your new customers. - Cindy Au – Community Director, Kickstarter (#82)
Head directly to where your audience is. Do not wait around at your online site. Share your content where they are and get something started. - Vivi Zigler – President, Digital Entertainment, NBC Universal (#89)
Manufacture greater scarcity in the experience you create over time to push more robust intensity, deeper interaction, and the possibility of greater participant leadership in shaping the experience. - Jerri Chou – Founder, The Feast Social Innovation Conference (#94)
What would your design process look like if the client specified every detail they wanted? Do you think that's a level of involvement your clients are really seeking? - Edwin Neo – Founding Partner, Ed Et Al Shoemakers (#98)
Celebrate customers using your product in incredible ways. Make them the creative heroes of your brand. - Sally Grimes – Global Vice President, Sharpie (#100)
Whether in traditional or new media, people spend time with and pass-on content they expect friends will enjoy. - Ben Smith – Editor, Buzzfeed (#29)
Great advice from Magic Johnson: "It's okay to be famous and be well liked, but you got to start owning things." - Shaq – C'mon. It's Shaq. He doesn't need a title. (#74)

When trying to signal your commitment to the market, there's no short cut to the time advantage of starting now and sticking with it. - Lourenço Bustani – Founder, Brazil CEO, Mandalah (#48)
Celebrity still counts for something so find a way to borrow the authority of celebrities to gain attention and action. - Yael Cohen, Founder – F*ck Cancer (#38)
Look and create five years ahead. What creative inputs will be important then? - Carla Schmitzberger – President, Havalanas (#97)
Look for games as the high impact form of artistic expression for decades to come. - Chelsea Howe – Director of Design, SuperBetter Labs (#41) - Mike Brown
Download the free ebook, "Taking the NO Out of InNOvation" to help you generate fantastic new ideas! For an organizational creativity boost, contact The Brainzooming Group to help your team be more successful by rapidly expanding strategic options and creating innovative plans to efficiently implement. Email us at info@brainzooming.com or call us at 816-509-5320 to learn how we can deliver these innovation benefits for you.