Looking for Extreme Creativity?
Are you REALLY looking for extreme creativity?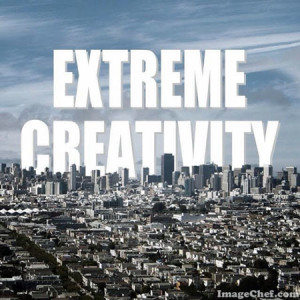 Do you have a few minutes to spare?
Then you have to look at this video, "History of Rock."
As it bills itself on Vimeo, History of Rock features "348 rockstars, 84 guitarists, 64 songs, (and) 44 drummers" all in "1 mashup."
Much thanks to Emma Alvarez Gibson for pointing this out to me on Facebook Sunday evening.
Yeah, it's Monday, and you're busy. But take a few minutes and start watching this video (and be sure to watch it on full screen to see all the cross-references and shout outs across musical styles). If you've been a fan of rock music at anytime in the past fifty years, you'll be hooked.

History of Rock from Ithaca Audio on Vimeo.
Close the door, or put on the headphones, and settle back for extreme creativity in a unique rock music mashup style! – Mike Brown
Download our FREE "Taking the No Out of InNOvation eBook to help generate extreme creativity and ideas! For organizational innovation success, contact The Brainzooming Group to help your team be more successful by rapidly expanding strategic options and creating innovative growth strategies. Contact us at info@brainzooming.com or call us at 816-509-5320 to learn how we can deliver these benefits for you.