Chatting with a mid-career professional who is at the height of job frustration, she placed a career strategy challenge on the table:
"A résumé is supposed to have metrics, but I have no real metrics I can own for my contributions at my day job.
"What I'm doing in my day job isn't the kind of work I want to do in my next job – at least under the same circumstances. I need to find something more fulfilling.
"I've done outside work at various times, but it's not a consistent work history. Plus, I can't jump back into entrepreneurship with its lack of stability.
"I have some starting points describing myself that have potential to go on a résumé, but they seem fluffy and lack concrete accomplishments."
With all that backdrop, the question was, "What should I put on my résumé that is going to help me attract an employer's attention when I email or post my résumé?"
I know this isn't an isolated career strategy challenge.
Parts of it feel a lot like what I was facing at various points in my corporate career. When you are part of a big organizational machine, it is often difficult to isolate what you do to create metrics. And if you tend toward under-selling yourself, you freeze when faced with touting your own capabilities and accomplishments.
5 Career Strategy Challenge Ideas When You Lack Résumé Metrics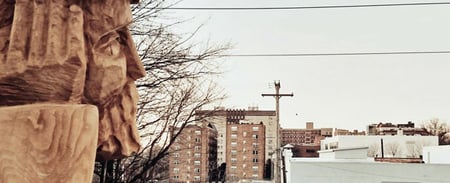 What's the answer to this career strategy challenge?
I don't know that there is one answer, but here are the ideas I shared:
You can always go to a professional to help prepare your résumé. Here is one I'd recommend if you pursue this idea. A professional creates compelling stories for job seekers all the time, and there's tremendous value in both that experience and the objectivity of someone else looking at your great capabilities.
Create your own metrics. Every organization wants to improve what it does and do it more efficiently. If you've struggled to compile metrics for your personal contribution to the organization, create a performance improvement project in your department. Go to your internal customers under the banner of bettering your department's contributions. Ask them for specifics on where your contributions improve good things, reduce bad things, accomplish results with fewer resources, and improve efficiency and effectiveness in any other quantitative ways. Collect success stories, too, even if they aren't metrics-based. All this work will improve your day job while giving you ample résumé material.
Reach back out to your outside clients and ask them comparable questions about performance improvements, cost efficiencies, and customer successes they can attribute to the work you did for them. Those could be easier, more compelling metrics to establish.
Beyond the success stories you are collecting, ask several people close to you to create a recommendation letter for you that highlights at least five key characteristics, talents, work accomplishments, and selling points that they would use to communicate about you positively to others. They will likely share things you don't see in yourself that you should be communicating in your résumé.
Network like crazy! Start now, and continue for the rest of your career. If you are a unique talent who is hard to adequately and differentially describe in a couple of pages, why limit yourself to selling yourself in a couple of pages? My advice to this job seeker was that her next position is going to come from someone that sees and gets her talents and finds the right role. By meeting hiring decision makers personally through an aggressive networking effort, the résumé becomes less important. Then, instead of selling you sight unseen, it becomes a crutch for the decision maker to better describe you and what they see in you to others in the organization.
Those are my ideas.
They helped get her thinking about new possibilities. Ultimately, these ideas are all about action, and doing the hard work to bring them to life! - Mike Brown
Download our FREE "Taking the No Out of InNOvation eBook to help generate extreme creativity and ideas! For organizational innovation success, contact The Brainzooming Group to help your team be more successful by rapidly expanding strategic options and creating innovative growth strategies. Contact us at info@brainzooming.com or call us at 816-509-5320 to learn how we can deliver these benefits for you.