If you're looking ahead to develop your next strategy plan, there are many decisions to consider, including whether you'll work with an external organization to assist you. Related to that important decision is an equally vital one: determining whether you need a facilitator or a strategist to work with your leadership team.
Why is this important?
What you get (and your investment) will differ dramatically between the two options. Plus, the wrong choice will create tremendous frustration.
Differences Between Strategists and Facilitators
Hiring a facilitator means you are getting someone who will help plan a meeting to engage participants and produce a desired outcome. Strategists, on the other hand, will start way before you launch strategic planning. They'll help design everything all the way through moving into implementation.
A strategist or strategy consultant should also offer strong facilitation capabilities. Someone who focuses on facilitation, in contrast, doesn't necessarily have the background or expertise to design the strategy process, meaningfully contribute to what the strategy is, and recommend how to implement it.
This table captures differences between the two roles.
| | | |
| --- | --- | --- |
| | Facilitator | Strategy Partner |
| Focus | Meeting-specific engagement to create a successful experience | A holistic view in leading the organization through a process that develops an actionable strategic plan and implementation approach |
| Breadth of Activity | Plans a meeting agenda | Designs an overall experience to maximize engagement and progress throughout the strategy process |
| Intellectual Capital They Offer | Activities that engage people | Strategy exercises targeting the types of thinking, exploration, and decision making needed at each stage of strategic planning |
| Project Management Role | Manages meeting preparation and the agenda to accomplish objectives | Manages and adjusts the pace and steps within the planning process to keep it on track and achieve key dates |
Deciding Between a Strategist or a Facilitator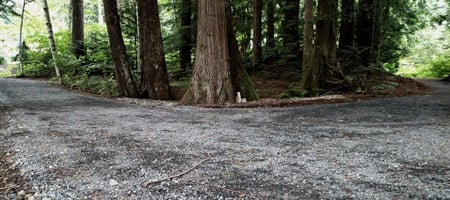 If you need someone to help plan and run an executive meeting that involves strategic topics, hiring a facilitator can make sense.
If, though, you need a successful strategy process that engages everyone and contributes to developing an innovative strategy assisted by someone who is continually thinking about the entire process and how to implement it, hire an organization that's strategy-centric.
Learning More about the Possibilities
If you're interested in further discussing the differences and how strategists (such as Brainzooming) can let you focus more time on doing the strategic thinking, development, and implementation, let me know. I excited to be able to share proven ideas for developing strategy, adapted to your specific situation. Grab time to chat right now! – Mike Brown