If you're interested in creating strategic impact, now is a natural time to be asking if your organization needs a strategic plan. The question makes sense whether you are considering an update to a previous strategic plan or something completely new.
From our perspective, it's not a question you ask and answer as some type of check box, i.e., "We have a strategic plan, so we can check that off the list!"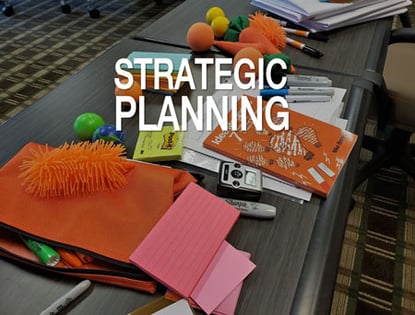 Instead, you should address the question of whether you need a strategic plan in light of important aspects of how it would help your organization in creating strategic impact. Some of the questions to consider include:
Given your situation, is it essential to your organization's success that you take the time to look ahead and consider dramatically new opportunities and directions?
Does your organization need stronger alignment for its direction?
Is there a need for more strongly communicating the organization's strategic direction to everyone in the organization?
Do you need to need the guidelines and impetus to change the management discipline in your organization so you accomplish the important activities you spend more time talking about than addressing?
Yes answers to any of those four questions could indicate it's time to take on developing a new strategic plan for your organization.
If you want to get the maximum value from a strategic planning process, any of the reasons above should suggest a different type of planning process geared to deliver those organizational results.
Not sure where to start with accomplishing that?
Let us know. It's what we deliver for clients so strategic planning creates real results and beneficial impacts throughout their organizations. All that, plus we make it a rewarding, stimulating, and fun experience.
Does your organization need a strategic plan? – Mike Brown
The Brainzooming Group helps make smart organizations more successful by rapidly expanding their strategic options and creating innovative plans they can efficiently implement. Email us at info@brainzooming.com or call us at 816-509-5320 to learn how we can help you enhance your brand's innovation strategy and implementation success.