How many times have you seen this same brand strategy story reported in the business press?
A company fails to see - or blatantly ignores – seismic industry and audience changes that are developing because its historical business model has worked for years. In the absence of generating its own innovative and financially attractive strategies, it buys a new rival hoping to thwart changing market dynamics. It subsequently fails to realize the anticipated cost savings, invest in critical, value-creating functions, and make market-based sense of the piece(s) it acquired. To oversee the impending decline, the company hires senior executives from equally-struggling brands because they are available and familiar with brands imploding through lack of foresight. After exploring all its options and failing to uncover ways to prop up all the bad decisions, the financiers swoop in to rip the pieces apart, getting paid on every deal they arrange, as the company continues to promise business as usual. The End.
All the time, right?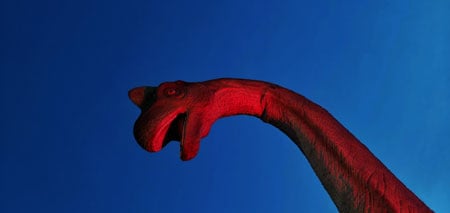 This week's starring brand is FTD, the century-plus old brand once ubiquitous as THE source to order flowers for delivery, It voluntarily filed for chapter 11 bankruptcy protection Monday as part of a strategy to sell the brand. The objective is to paydown debt incurred during its 2014 purchase of ProFlowers, a rival start-up with a different business model than FTD.
Articles reporting the FTD bankruptcy repeated familiar themes:
How consumers think about and give flowers was changing, but FTD, with its previously successful business model, couldn't get in front of the changes.
It tried to ignore disruptive, online competitors, including Amazon and how it pushed quick delivery expectations.
It purchased ProFlowers with, supposedly, the intent to forestall industry change, although the purchase never delivered the anticipated cost savings or market leverage, and the brands weren't integrated
To manage costs, it under-invested in vital customer touchpoint areas, including technology and marketing.
To figure out the mess, they brought in the Chief Customer Officer from Sears (Yes, Sears)
Amid the bankruptcy, a company statement reported that support for member florists and customer services would be business as usual.
Sigh. Why do so many brands embrace this tired brand strategy and expect positive results?
Here's an alternative: If this strategy doesn't ever work, DO THE OPPOSITE.
Admittedly, THAT is not even a new idea. It's inspired by the Seinfeld episode where George decided that nothing he ever chose was right, so he needed to do completely the opposite. Relative to this brand strategy story, opposite looks like:
Over-investing in market and competitor intelligence to truly understand the customers and market now, and with an insight capability that allows you to anticipate the future.
Recognize that new, disruptive competitors won't think the same things are important that you do. That means they'll come to the market with offerings whose success will mystify industry traditionalists.
Don't recycle talent from other failing brands. Instead, hire leaders from dynamic, disruptive companies, integrate them into the business, and let them create change immediately.
Throw all the money you can at important things for the future, of which, technology is numbers 1, 2, and 3.
While this strategy story remains a mystery – since we don't know EXACTLY how it will turn out – the chances HAVE to be better that it will end positively than hoping disruptive changes will go away. – Mike Brown