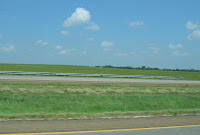 On my Labor Day road trip, I listened to "Live at the BBC," a 2-cd set of recordings The Beatles made on BBC Radio from March 1962 to June 1965. It made me think about an old book definitely worth checking out if you're interested in the musical creative process.
"The Playboy Interviews with John Lennon and Yoko Ono
" is a transcript of interviews the pair did with writer David Sheff right before Lennon's death in 1980. In one section, Lennon walked through the entire
Beatles
catalog, discussing the creative origin of each song with Paul McCartney. Sometimes it was true collaboration; at times it was the other person adding a small, yet critical element that made the song. Many times, particularly in later years, it was primarily individual creation. Yet because of publishing agreements, and perhaps a recognition that their creative styles were inexorably shaped by each other, all of their songs were jointly credited as
Lennon-McCartney
.
R.E.M.
in its original line-up also
credited every song to all members
– Berry/Buck/Mills/Stipe - irrespective of how it was composed, acknowledging that through the recording process, each band member had shaped the final creation.
I've always loved that creative team approach. In the best creative work in which I've participated, I enjoy the phenomenon that once it's done, it's very difficult to actually recall which person contributed which theme, idea, line, or edit.
That truly reflects a collaborative creative team.