With many great strategy and branding insights at the marcus evans Customer Segmentation Conference last week, we'll take several days to recap them. Brand building lessons abound, even if you're not in a brand's traditional target market. Two great examples were featured at the conference: Food Network and Bliss Spas. Both address customer segmentation and its branding impacts.
The Food Network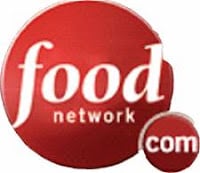 Michael Smith, Senior VP – Marketing, Creative & Brand Strategy from Food Network covered its dramatic 10-year growth (from 42nd ranked to 19th ranked network) driven by segmenting a niche market and programming to reach non-traditional viewers. Its initial target was gourmands. While an attractive audience, it didn't offer particularly attractive growth.
Following several customer segmentation efforts, the network saw opportunities to broaden its audience through other segments:
"Pressed for Timers" wanted quick recipes and meal prep solutions
"Adventurers" combined food and lifestyle interests seeking entertainment, escape, and discovery
This customer segmentation helped create day part-based sub-brands addressing these needs. "In the Kitchen" became the daytime sub-brand, with learning-oriented programs delivering meal solutions. "Nighttime" programming links food to travel, history, and reality TV styled competitions. Hosts cross both sub-brands to link the network's programming.
Bliss Spa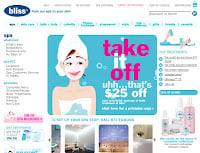 The Bliss Spa case study was presented by Kerry O'Day, its Marketing & Publissity Director. The Bliss Spa story is a great example of tying all customer experience points to the brand's foundation to maximize branding impacts. With a vision of making people's lives more relaxed, fun, and less stressful, the brand's personality embodies being:
"Tongue in chic" (to make people smile)
A spa-thority (using its credibility as a spa service provider to extend into products)
A place for "You Time" (playing on the emotional benefits of its services and products for target consumers)
The Bliss brand, with limited dollars, was originally built on public relations and unconventional marketing. Even with more dollars now, its unconventional approach is an integral part of Bliss. One example? The spas serve small brownie bites - an indulgence that doesn't feel that way since they're so tiny! Bliss turned the challenge of finding local bakers into a contest, creating customer participation in brownie selection and driving website activity.
Three Take-Aways on Customer Segmentation and Branding Impacts
Michael Smith said successfully identifying and implementing segmentation is as much art as science. While Food Network did a lot of segmentation work, creating the specific sub-brands and programs came down to making solid, insight-filled business decisions and accepting risk.
I love brands where everything comes from a strategic foundation (Southwest Airlines is a favorite example). Given it's still growing, Bliss accomplishes this through continuity in people around at its start, hiring people fitting its brand personality, and doing creative in-house. It will be fun to watch how its brand continuity plays out amid future growth.
There's always value in guerrilla marketing (or as Bliss would probably call it, "Girlrilla" Marketing). Check out this link for questions to help enhance your list of guerrilla marketing tools. - Mike Brown
The Brainzooming Group helps make smart organizations more successful by rapidly expanding their strategic options and creating innovative plans they can efficiently implement. We draw on our varied strategy experience in defining new brands, jump starting lagging ones, and rehabilitating battered brands. Email us at info@brainzooming.com or call us at 816-509-5320 to learn how we can help you enhance your strategy and implementation efforts.