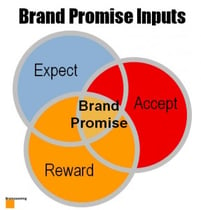 Business branding (and by business branding we mean the entire brand promise and experience, not just a name and a logo) is an undercurrent throughout Brainzooming blog content. Brand strategy is central to our treatment of social media, marketing, communications, business innovation, and competitive strategy.
Since business branding is not a part of Brainzooming blog's standard content line (strategy, creativity, innovation, and social media) though, it can feel as if brand strategy gets short shrift here. In fact, a blog visitor asking about our coverage of business branding prompted today's compilation post of selected brand strategy content.
These sixteen articles on brand strategy provide an overview of our business branding thinking on various topics.
Defining Brand Strategy
Adjusting Your Brand Strategy
Addressing Brand Challenges
Incorporating Lessons from Others
What Other Branding Topics Are of Interest to You?
Are there branding topics you're interested in learning more about here on the Brainzooming blog? Let us know, and based on the broad branding experience on our team, we'll tackle your questions! - Mike Brown
The Brainzooming Group helps make smart organizations more successful by rapidly expanding their strategic options and creating innovative plans they can efficiently implement. Email us at info@brainzooming.com or call us at 816-509-5320 to learn how we can help you enhance your strategy and implementation efforts.