If you've read the Brainzooming blog for any length of time, you've seen Chuck Dymer's name multiple times. Chuck has been an incredible influence on my career, especially as it comes to creative thinking skills. As someone said to me at one point, "You've changed your job into Chuck's job."
That was definitely true.
Chuck was the first person I heard deliver an in-depth presentation on creative thinking skills. He captivated me with his message. We worked with Chuck multiple times, and started to adopt many of his ideas and approaches into our strategic planning methodology.
Suffice it to say, there wouldn't be a Brainzooming if I hadn't met Chuck Dymer.
Creative Thinking Skills and Place with Chuck Dymer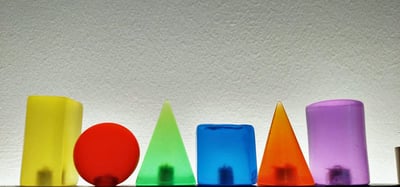 Chuck is closing his ideation space, The IdeaLoft.
I visited him for lunch yesterday, and we recorded the Facebook live video here. I asked Chuck to talk about the IdeaLoft and how place and creativity relate to one another. The relationship between them was integral to the design and layout of the Idealoft.
Enjoy the video and Chuck's insights and expertise on how place influences creative thinking skills!
Yes, developing strategy can be fun . . . if you know the right ways to liven it up while still developing solid strategies! If you're intrigued by the possibilities, download our FREE eBook, "11 Fun Ideas for Strategic Planning."