The challenge in a client meeting was developing the strategy for a later meeting intended to build support for a biennial community event. The potential supporters in the later meeting were community organizations. The tricky balance was articulating an initial direction the group couldn't derail while providing room for them to contribute ideas and time to make the event successful.
Listening to the discussion among the team leader and other members of the organization driving the event, I grabbed paper, a Sharpie, and started organizing their aspirational comments into a presentation for the next day's meeting.
Within forty-five minutes, I drafted a few slides for them to review and modify. At the conclusion, they had a game plan for securing participation and soliciting input while avoiding comments they didn't want.
The team leader asked, "How is it possible to listen to us talk and turn it into a strategy so quickly?"
9 Creative Thinking Skills to Turn Talk into Strategy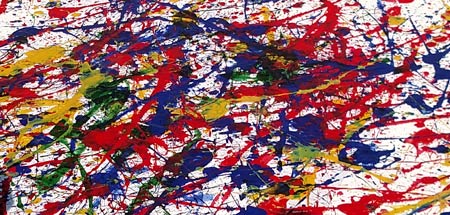 The team leader's question prompted this list of 9 creative thinking skills that help turn strategic conversations (or even conversations that seem like talking without any particular strategic focus) into something that feels like strategy.
Tie the comments to a structure that's familiar, already sold in, popular with many people, or classically strategic
Listen for smart things people say, even if they are snippets, and incorporate those right away into the strategy
Remind team members of the smart things they said if they start gravitating toward liking things that aren't as smart
If team members are saying smarter things, use those while still keeping previous smart things that you are nudging down the list
Listen for things they say more frequently than other things and quickly determine whether these things are smart or simply popular but not smart
If something is off the mark, try to ignore, downplay, or otherwise make sure the idea isn't brought up again
Repeat the most important and high-impact items in familiar and reinforcing ways
Use odd numbers - five slides, five categories of information (one to a slide), three bullets of explanation under each of the five slides - because odd numbers seem as if you tried to get that one more idea
Incorporate a bigness and boldness into the language you use to describe the strategy in order to stretch the organization
Remember that although these creative thinking skills are presented sequentially, they may be used in any order.
There may also be equally important creative thinking skills not included on the list. This is simply a stab at dissecting how these types of exercises have developed in a variety of situations.
The net of it is this: a lot seemingly wasted business conversations can contribute to progress if you have the wherewithal to listen and restructure them into clear strategies. - Mike Brown
Leaders need high-impact ways to develop employees that can provide input into strategic planning and then turn it into results. This Brainzooming mini-book, "Results - Creating Strategic Impact" unveils ten proven lessons leaders can use to boost collaboration, meaningful strategic conversations, and results.
Download this free, action-focused mini-book to:
Learn smart ways to separate strategic opportunities from the daily noise of business
Increase focus for your team with productive strategy questions everyone can use
Actively engage stakeholders in strategy AND implementation success