It's been odd times recently.
Maybe it's a scattered focus. Maybe it's exciting possibilities that failed to pan out as hoped. Maybe it's other unplanned possibilities that HAVE materialized that seem quite random.
Creative Thinking Skills - Some Working, Some Not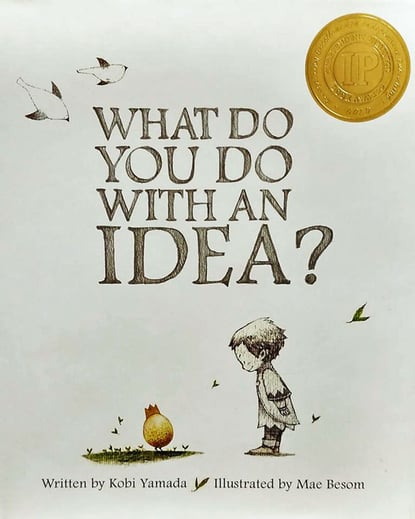 Amid the odd times, it's no surprise my creative thinking skills have varied widely the past few months. When my creative thinking skills HAVE been stronger, here's what has been working:
When I think about needing to get all the financial records updated to be ready to prepare taxes, I can suddenly write like crazy as a diversion.
Flying on a plane has worked to boost my writing, but not as predictably as it has in the past.
I sat at a sports bar picking up dinner for my wife and was able to write nearly all of the next day's blog post while waiting for her hamburger to arrive from the kitchen.
Getting a few hours of sleep and starting fresh in the morning (even if it's REALLY EARLY) has been creatively productive.
Waiting in a particular conference room for a particular client that averages running thirty minutes late always seems to lead to quiet times with great creative output.
Sitting in church after mass and praying for help led to answers in several situations where answers eluded me for months.
Buying new notebooks to kick off business trips (and using a Sharpie marker to jot down ideas).
Buying a new giant pad of paper to map out Brainzooming workshops.
I've had selective success looking back to previous creative efforts and using them as patterns for new work.
Attempting to video a blog post before writing it.
Deciding that what I have completed is good enough and trimming away the extra parts I've started but remain difficult to finish.
Sitting in my MIL's various hospital rooms and finding mental space to write.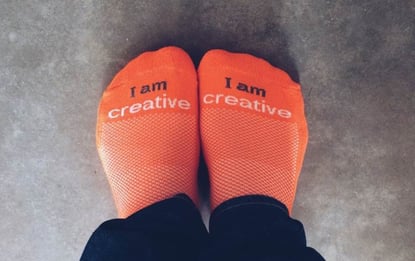 It's also fair to share what creative thinking skills HAVEN'T been working lately:
Trying to write on the iPad. Lots of starts of things, but very few that move to completion.
Going back to my Word file of blog starter ideas is hit and miss right now.
Whenever I'm spending too much time away from groups of people, I can feel my creative thinking skills leave to find a more exciting place to hang out.
Intense cardio exercise usually clears the creative cob webs, but that's been sputtering.
Having to make long car trips is USUALLY a miss, with very few creative hits. That's unchanged so far this year.
Sundays, at one point in my life, were big creative times, as were Friday night into Saturday. None of that's happening anymore, for multiple reasons, I suspect.
As much as anything, I wanted to confirm that not all of your creative thinking skills, even ones that have worked well before, are going to work all the time.
It happens to ALL of us, I suspect.
That's when you definitely want to have a strong bunch of new ways to get your creativity going again! – Mike Brown
Download our FREE "Taking the No Out of InNOvation eBook to help generate extreme creativity and ideas! For organizational innovation success, contact The Brainzooming Group to help your team be more successful by rapidly expanding strategic options and creating innovative growth strategies. Contact us at info@brainzooming.com or call us at 816-509-5320 to learn how we can deliver these benefits for you.