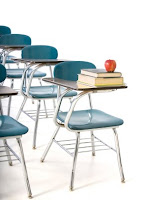 Several folks from our creative thinking team were at John Pepper's Baker University marketing classes for an ideation session on their class project: brand extension ideas for the Apple "iBrand."
There was a lot of energy from the students in the two classes as we did three creative thinking exercises (based on analogies, randomness, and transformation) and a round of prioritization in less than 50 minutes to generate lots of brand extension ideas!
We used a "Change Your Character" creative thinking exercise to look at how prominent marketers use brand extensions, then had the students apply the ideas to Apple.
If you're faced with a brand extension challenge, you too can turn to these brands and this creative thinking exercise too, generating three possible ideas for each of the brand extension ideas below:
New products allow you to experience the brand in different places (Starbucks)
Licenses the brand to various companies (Martha Stewart)
Introduces smaller versions of its products (Oreo)
Offers related merchandise for users of its main product (Harley-Davidson)
Finds new uses for its product & introduces brand extensions (Arm & Hammer)
Lends its name to subsidiaries serving different market segments (Marriott)
Extends its brand with a fee-based online presence (NASCAR)
Lets you experience new products free & then sells them to you (Starbucks)
Offers slimmed down versions of its main products (Special K)
Offers products complementary to its main line (Fruit of the Loom)
Changes certain visible "ingredients" of its product (Oreo)
Takes a piece of intellectual capital & uses its theme in other product & service categories (Jimmy Buffett)
Thanks again to John for allowing us to come work with his students! I learn something new every year that we're able to incorporate right into our planning efforts, and this year was no exception. We'll be back!
Check out a compilation of "Change Your Character" creative thinking exercises and information on its use. – Mike Brown
Download the free ebook, "Taking the NO Out of InNOvation" to help you generate fantastic creative ideas! For an organizational creativity boost, contact The Brainzooming Group to help your team be more successful by rapidly expanding strategic options and creating innovative plans to efficiently implement. Email us at info@brainzooming.com or call us at 816-509-5320 to learn how we can deliver these benefits for you.