Sometimes you think you know best, only to find later that you have absolutely NO clue.
As an example, we included the "Shrimp" creative thinking exercise during a creative thinking workshop for a regulated financial services company.
The point of the Shrimp creative thinking exercise is to generate ideas that will get you in all kinds of trouble with whatever authority figure is most responsible for telling you can't do any wildly creative ideas. After you push the thinking to as outlandish and dangerous a point as possible, you roll the ideas back to where they are once again doable.
The net result is you've shaped ideas in ways you never would have considered absent a specific invitation to take it to your most dreaded authority figure.
Rethinking the "Shrimp" Creative Thinking Exercise
So back to what I have no idea about when it comes to Shrimp.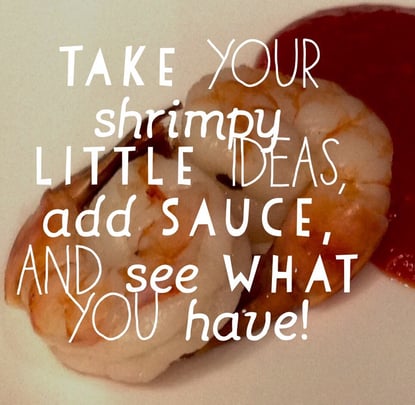 Typically I cover Shrimp at the end of any workshop where we are teach strategic thinking exercises. Part of the reason is that when using Shrimp with clients, this creative thinking exercise is slotted near the conclusion when many "small" ideas serve as starting points for the exercise. Because Shrimp is a three-stage creative thinking exercise, however, it's nearly always one of the first to get cut from the planned agenda. Its three stages take longer to complete and when time is precious, it often seems more like a "nice to have" than a "must have" exercise. The net of it is that we rarely use OR teach it.
Lo and behold, however, the post workshop evaluations at the financial services company showed that a number of individuals singled out Shrimp as particularly useful to help them come up with ideas!
It was no surprise that it worked, but I never expected it to be the most mentioned.
So as I said at the start: sometimes you think you know best, only to find you have no clue!
I'll take my learnings from this workshop and start making sure we include Shrimp in our next few workshops where it fits. We'll see if other audiences are interested in it too. - Mike Brown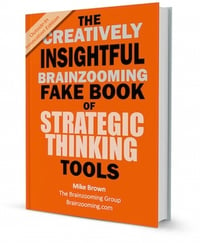 Do you need to take better advantage of your brand's customer inputs and market insights to generate innovative product ideas? With the right combination of perspectives from outside your organization and productive strategic thinking exercises, you can ideate, prioritize, and develop your best innovative growth ideas. Download this free, concise ebook to:
Identify your organization's innovation profile
Learn and rapidly deploy effective strategic thinking exercises to spur innovation
Incorporate crowd sourced perspectives into your innovation strategy in smart ways