It is great to use new, unique, or amazingly infrequent experiences for creative inspiration. It's loads of fun to be able to justify doing something out of the ordinary in the spirit of enhancing your creative ideas.
That is why riding roller coasters used to be at the top of my list of ways to clear my mind and trigger new creative ideas.
But guess what? I have not had an opportunity to ride roller coasters since trips to Las Vegas and Denver in 2008.
And that is the problem about building your creative inspiration around new, unique, and infrequent experiences: by definition, these experiences happen only once, at worst, or with long gaps of time in between, at best.
Who can afford to have had your last creative ideas in 2008?
Answer: Nobody.
Finding Creative Ideas from Daily Life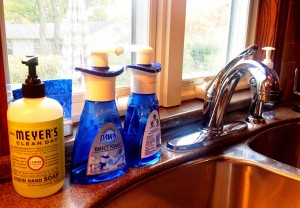 So beyond high intensity creative inspiration experience that come along (or we engineer), it's vital to develop your ability to be find creative ideas from the environments, people, and things in your daily life.
That means working to discover creative inspiration each day from your:
Cultivating a Steady Stream of Creative Ideas
When you are able to mine the creative inspiration from your daily life, you'll have a steady stream of creative ideas. Plus, you will be even that much more ready for the creatively incredible experience that comes along every few months or years! – Mike Brown
Download the free ebook, "Taking the NO Out of InNOvation" to help you generate fantastic ideas! For an organizational creativity boost, contact The Brainzooming Group to help your team be more successful by rapidly expanding strategic options and creating innovative plans to efficiently implement. Email us at info@brainzooming.com or call us at 816-509-5320 to learn how we can deliver these benefits for you.