This week I did an experiment. I wanted to see how inspired I could be through creative clicks on Twitter in about thirty minutes. These are links to some of the creative clicks that stood out for me.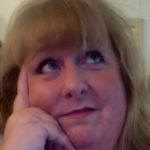 You can see my original re-tweet by searching @mbwcarr #CreativeClicks.
Remember to click on the headlines to link to the articles. Enjoy! –Marianne Carr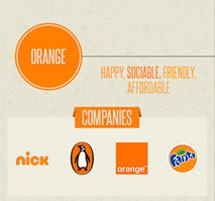 If you have read my past creative click on color you know how I love color. This gives some practical ways to apply color.
Here's another way to understand the way your brain works in marketing.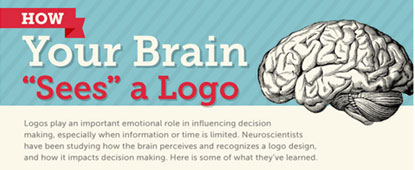 "The human brain is powerful, but even it cannot make sense of the entire sum of stimuli that bombard our senses," said Vincent P. Ferrera, PhD, the study's senior author. Dr. Ferrera is a principal investigator at Columbia's Mortimer B. Zuckerman Mind Bran Behavior Institute and associate professor in the department of neuroscience (in psychiatry) at CUMC. "Instead, it selects and prioritizes information based on what is needed at any given moment–this is called attention. And while attention is a fundamental characteristic of human cognition, and something that we use all the time, the underlying brain circuits that give us this ability remain largely unclear."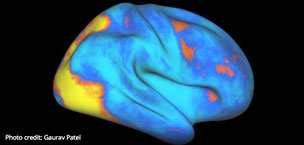 Huh? Did you say something? The human brain really IS the final frontier.
A fellow juror, Sheri Coleman, told The Dallas Morning News that No. 43 was "very personable, very friendly, just 'hey I'm here to serve.'"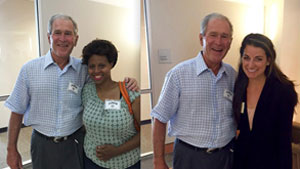 This inspired me because no matter who you are, where you are, or when it is, it's always good to show up! And smile!
President Barack Obama announced new public and private-sector commitments to attract diversity in entrepreneurship and technology. This included the winners of Small Business Administration competitions, federal partnerships to increase training efforts by the National Science Foundation, and expanding the TechHire initiative, where cities and states partner with employers in recruitment.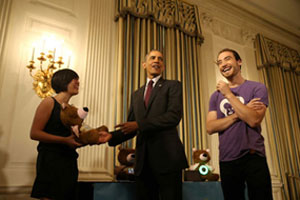 Another reason to be inspired.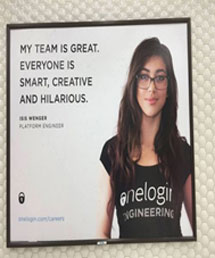 While this ad campaign also featured several male employees of OneLogic, the image of the female engineer immediately began attracting attention after it went up in BART stations throughout the Bay Area. People didn't believe the ad.
This is a shout out to all my Engineer friends. Love you, you diverse, interesting, creative group of people. Except when you try to teach me how to play Settlers of Catan. I'll stick with Scattergories or Apples to Apples, thank you very much.
This simple yet beautifully illustrated animation, titled 'What Is 'Success'', captures the nuances in the definition of success, and the importance of making it a fulfilling journey.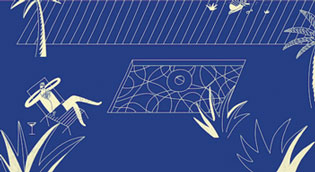 This week I saw a post on LinkedIn of an infographic of habits of successful versus non-successful people. Stuff like "keeps a journal." It didn't sit right with me. This amazing little short animation does. My sister, who inspires me everyday, gave me a great piece of advice once, "Be your own yardstick." Hope this inspires you, too.
Download our FREE "Taking the No Out of InNOvation eBook to help you generate extreme creativity and ideas! For organizational innovation success, contact The Brainzooming Group to help your team be more successful by rapidly expanding strategic options and creating innovative growth strategies. Email us at info@brainzooming.com or call us at 816-509-5320
to learn how we can deliver these benefits for you.