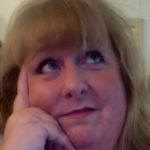 Today I am focusing on LinkedIn inspirations for creative clicks; I get inspiration there every day.
I have been a LinkedIn fan from the beginning. Here are articles, postings, and people that inspire me from the largest online professional networking platform. Feel free to connect with me on LinkedIn. – Marianne Carr
As always with creative clicks, click on the headlines in these LinkedIn Inspirations to link to the original article.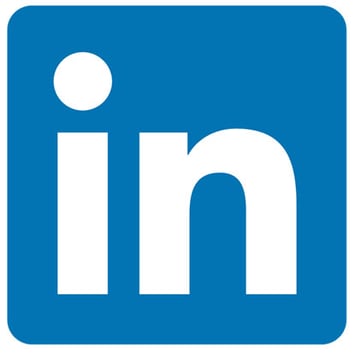 "One topical example of 'strategy' without due diligence is the foray into social media. How many brands have invested in Facebook pages and content creation without a clear idea of where this fits into an overall strategy and what they're actually trying to achieve? Not being able to see the woods because of the trees could become the norm." – Originally posted at Thinkshots and re-posted to the CMO Network group by Glen Myatt
Read this entire article. It is SOOOOO true. When did tactics take over?
"During the past 10 years, psychologists such as Yaacov Trope, Nira Liberman, and their colleagues have provided ample of evidence of what they call the 'construal level theory,' i.e. the closer you are to an object or event, the more specifically you think about it. While the more distant you are to that object or event, the more abstractly you think about it." – Originally posted at Innokinectics and reposted in the Psychology of Creativity Group by Americo Mateus
Being a HUGE egghead, it inspires me to get a dose of the science behind creative thinking exercises. I read once, but of course can't remember the source, that the reason outsiders and consultants get more credit for having new / better ideas is because of distance theory. The practical application was the next time you want to tell your boss a new idea, pitch it over the phone when you are out of town. It creates a distance influence. I tried it, and it seemed to work.
"The great philosopher and thought leader Rodney Dangerfield once said, 'I was so ugly as a kid that my parents used to put a pork chop around my neck so the dog would play with me.' Now that is fantastic advice all thought leaders, speakers, and authors should follow." – Authored and Posted on LinkedIn by Peter Winick.
What a great visual reminder. In what ways does our strategy include a Pork Chop to hang around our neck to attract the Hungry Dogs?
"Business success is built on personal and emotional connections with individual customers, not some corporate mission statement that supposedly conveys your brand's core values and goals. Despite this truth, so many stubborn businesses continue to focus on developing internal clarity as opposed to delivering unique messages through external storytelling." - by Samuel Edwards on Business.com and re-posted on LinkedIn by Kathleen Curtis Wolf.
Kathleen Curtis Wolf re-posts a wide variety of branding, leadership and overall positivity articles that inspire me. We are connected via LinkedIn, and we actually know each other personally. Because I know Kathleen, I am always inspired by how her posts are a genuine, authentic reflection of her professional passions. She lives her personal brand.
"A far cry from the suburban shopping mall food courts that hit their stride in the 1970s and are now falling into decline, these multi-faceted, typically indoor markets showcasing a variety of local food vendors and artisans have long been a tradition in Europe — and they're finally hitting it big in America, with a surge of new projects that have opened in the past year and plenty more on the way."- by Whitney Filloon, on Eater.com and re-posted on LinkedIn by Eric Stonecipher.
I don't know Eric Stonecipher. We are connected on LinkedIn, however, which allows me to see his re-posts. That's a funny thing about LinkedIn connections – you don't always really know the person, do you? Eric has some of the best industry specific re-posts. Who isn't interested in all things food?! I click almost every one of his re-posts and read the entire article. Kudos to Eric on such great curation.
When I read this article about the Food Hall Boom trend, my first question was, "but why?" Lucky for me, there was a link to this article embedded to answer that very question.
"As Americans become increasingly obsessed with all things culinary — and more conscientious about where their food comes from — a return to the old-school way of food shopping by visiting multiple specialized shops instead of one giant big-box store seems like a natural evolution. Food halls are stepping up to fill that interest, offering a convenient, modern approach. Many of the food halls already open or in the works are bringing new life to historic buildings, transforming underutilized spaces into new community hubs and often serving as incubators for independent businesses and startups." - by Whitney Filloon, on Eater.com
Guilty! I have changed my food shopping habits dramatically because I feel guilty. I can't buy food with uncertain origins anymore. I feel like a selfish person if I buy "too-commercialized" food because of its environmental impact. Maybe my Catholic up brining has something to do with this guilt.
These two articles inspired me to think about the ways this trend of centralized delivery of diverse, but competitive, small batch offerings will impact other business models before too long.
Download our FREE "Taking the No Out of InNOvation eBook to help you generate extreme creativity and ideas! For organizational innovation success, contact The Brainzooming Group to help your team be more successful by rapidly expanding strategic options and creating innovative growth strategies. Email us at info@brainzooming.com or call us at 816-509-5320 to learn how we can deliver these benefits for you.