It might seem that if you don't know everything you need to know to get started on a strategic initiative that it's smart to wait until you know everything . . . or at least know more.
Maybe it's smart to wait.
But if you're intent on creating strategic impact, waiting can kill you later on if the timing for the initiative you're trying to implement doesn't shift to account for the delays in knowing everything you should know to get started.
Plus, you're never going to know EVERYTHING you want to know to get going with a major strategic initiative.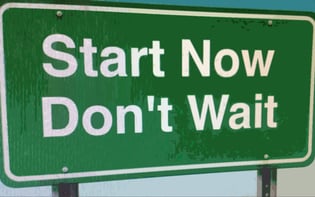 Creating Strategic Impact by Starting Now
In light of all this, what can you do to move forward with an initiative, even if there are significant gaps in knowing what the strategy is, the details are, or what you're ultimately expected to deliver?
Even in these situations, you could be creating strategic impact by:
Going all out to figure out and solve what you don't know.
Doing things that can be readily undone if necessary when you learn everything.
Doing things that CAN'T be readily undone later to help force a particular strategic direction.
Getting everything ready for when you know everything, whether that's planning, securing resources, training, etc.
Working on other things so you can pay less attention to them and go all out on the delayed initiative when it starts.
Tackling the broad brush strokes of the initiative and save the details for when you know more information.
Diving in to the little details that will get less attention at the end once you put the big picture parts of the initiative in place later.
Developing the parts of the initiative that have the most flexibility and room for change later.
What else would you add to this list? When you don't know everything you would like, what do you do to start now and quit waiting? – Mike Brown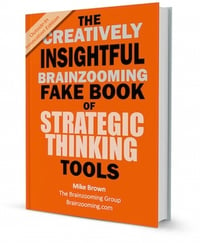 Are you making the best use of customer input and market insights to deliver innovation and growth? Creating successful, innovative new products and services has never been more dependent on tapping perspectives from outside your organization.
This new ebook features sixteen strategic thinking exercises to help you ideate, prioritize, and develop your best innovative growth ideas. Download this free, concise ebook to:
Identify your organization's innovation profile
Learn and rapidly deploy effective strategic thinking exercises to spur innovation
Incorporate crowd sourced perspectives into your innovation strategy in smart ways