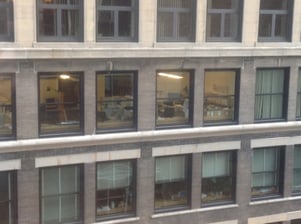 Are you interested in pursuing a corporate career? Are you in the midst of a corporate career already? Or maybe you are wondering how in the hell you get out of a corporate career and land on your feet?
Corporate Career Success – 35 Articles for Arriving, Thriving, and Surviving
If you find yourself in one of those situations, here are thirty-five articles from the Brainzooming blog archives to help you in arriving, thriving, and surviving for corporate career success.
Launching Your Corporate Career
Developing Your Skills for Corporate Career Success
Sustaining Corporate Career Success
Dealing with Mid-Career Stagnation
Troubleshooting Yourself
Troubleshooting Your Career Situation
Download the free ebook, "Taking the NO Out of InNOvation" to help you generate fantastic creative thinking and ideas! For an organizational innovation success boost, contact The Brainzooming Group to help your team be more successful by rapidly expanding strategic options and creating innovative plans to efficiently implement. Email us at info@brainzooming.com or call us at 816-509-5320 to learn how we can deliver these benefits for you.