Spending the week at the Hubspot Inbound15 conference was intense – for various reasons. The experience could yield a month's worth of Brainzooming posts filled with content marketing strategy ideas from Inbound.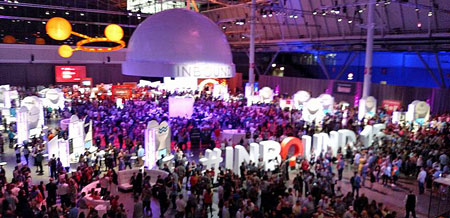 Nine Time-Saving Content Marketing Strategy Tips from Inbound15
As a start, here are nine time-saving tips for content marketing strategy I took away from Inbound15.
Some are credited to specific speakers; others were general takeaways from the conference.
When you have older, evergreen content that has more mileage left in it, take the opportunity to refresh and optimize the posts. Then, republish the posts as new content for those readers that haven't seen these posts previously. (Pamela Vaughn of Hubspot)
Instead of launching a brand new LinkedIn Group, explore taking over a LinkedIn Group that is in your topic area that has gone dormant. Even though it might not be as active as it once was, you'll be starting with a built-in audience that you can re-engage. (Viveka Von Rosen, Linked Into Business)
When you create an eBook, think through all the other content bits and pieces you can pull out of it. These include blog posts, short-form status updates, infographics, presentations, etc. (Amanda Sibley, Hubspot)
Do more curation and less creation. Save time by turning your reading and learning time into curated content posts for your blog. (Ginny Soskey, Hubspot)
If you've written multiple posts on a related topic, combine them into one comprehensive, be all and end all post on that particular topic. (Ginny Soskey again)
Use humor more, even in business content, to make your communication crisper and to help it communicate more efficiently. (Tim Washer)
Instead of creating highly specific and custom slides for presentations, create fewer slides with more general messages and images. You can use these for multiple presentations, telling multiple and different stories over the top of these slides. (From a conversation with author and speaker, Pam Didner)
Make sure to stay current on all the integration opportunities across social networks that allow you to seamlessly feature one piece of content in multiple places, i.e., LinkedIn and LinkedIn Slideshare integration. (Arpit Dhariwal and Taylor Greason of LinkedIn Slideshare)
Incent attendees at events to share their notes and photos of presentations in order to build a content archive. (What Hubspot did with Inbound.org)
Some of these content marketing strategy tips are new, and others are simply good reminders of great ways to get more done with your content in much less time! – Mike Brown