Is it a good or bad career strategy if you do not have a job description?
And if you have to write one, what are good ideas for creating your own job description?
We tackled both questions recently in working with a nonprofit executive charged with crafting one for a newly expanded role.
Quite honestly, my initial career strategy advice was to avoid a formal job description for as long as possible. My preference was always to get a general understanding of what my boss wanted, but to avoid spelling out all the specifics. If I would have had strictly stated job descriptions, I am not sure I could have morphed my corporate job to be able to lay the groundwork for what became the Brainzooming methodology.
3 Career Strategy Questions for Creating Your Own Job Description
Since this executive was expected to devise a job description, we created a straightforward career strategy-oriented exercise to start. We suggested answering the following three questions:
What are ten things you WANT to accomplish in this new position?
What are ten things you NEED / HAVE TO accomplish in this new position?
What are ten VERBS you want to have associated with your impact in the organization?
Short of starting by developing a personal core purpose or branding statement, we suggested these three career strategy questions to balance aspirational activities and the "what has to get done" stuff that will not be as exciting. The verb question is to identify viable action words (other than "develop") to incorporate into the job description.
After recording with these thirty ideas, we suggested picking the top three from each list to provide a starting point.
We will incorporate the input into a trial balloon job description that carves out a bigger role while stopping short of wrapping "world domination" into the job description.
We're Throwing Orange Paint on the Wall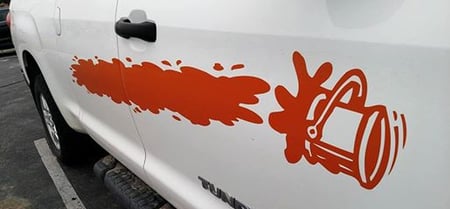 As we often mention, this one is from the Brainzooming Strategic Thinking Lab. We will report the results as the job description comes together. - Mike Brown
Download our FREE "Taking the No Out of InNOvation eBook to help you generate extreme creativity and ideas! For organizational innovation success, contact The Brainzooming Group to help your team be more successful by rapidly expanding strategic options and creating innovative growth strategies. Email us at info@brainzooming.com or call us at 816-509-5320 to learn how we can deliver these benefits for you.