I spotted a Bloomberg Businessweek story the other day that was a corporate case study, in effect, of the Radio Shack business strategy and the brand's upward and then long downward trajectory.
One sentence in the Radio Shack case study article says volumes about corporate leadership and how corporate success and failure stories turn into history.
Here is the sentence:
"When asked to pinpoint when everything went wrong, they fell into two main groups: those who argue it had happened right after they left, and those who say the damage had already been done when they arrived."
That is how the big lie ALWAYS works!
You see so many cases where what really happened in a corporation is reimagined, reinterpreted, and re-reported to suit the personal business storyline that best advances someone's own career.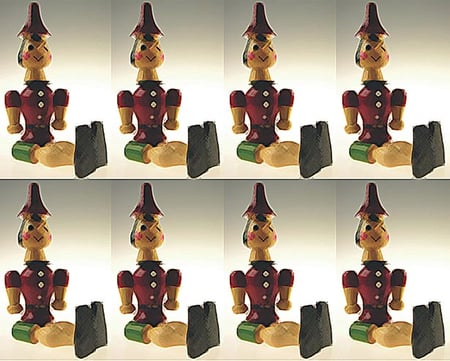 One classic example of the corporate case study big lie in action that I witnessed multiple times involves a celebrity CMO on the speaking circuit who had a several year run at a brand headed for extinction. While he was still at the troubled brand, his keynote presentations consisted of talking about how screwed up the business strategy was before he got there, but that under his incredible CMO guidance, EVERYTHING was turning around masterfully.
That was the story only until he left the still-collapsing brand, however.
THEN his keynotes changed to focus on how screwed up the business strategy was before he got there and how it returned to being completely screwed up immediately AFTER he left!
Well OF COURSE that's what happened!
NOT!
Would a business celebrity misrepresent the truth?
Yes, ALL DAY LONG!
The lesson?
Be careful whenever an executive shares a corporate case study about a troubled brand where he or she was previously employed. If all the big problems are timed for either before the person got there or right after the person left, go ahead and make the leap . . . that person is telling the big lie of very failed corporate case study! – Mike Brown
If you're facing a challenging organizational situation and are struggling to maintain forward progress because of it, The Brainzooming Group can provide a strategic sounding-board for you. We will apply our strategic thinking and implementation tools on a one-on-one basis to help you create greater organizational success. Email us at info@brainzooming.com or call 816-509-5320 to learn how we can help you figure out how to work around your organizational challenges.