A brand can be completely careless about its branding strategy and brand messages. If it is, it runs the risk of confusing itself, its employees, and the marketplace.
Really smart brands, however, employ a coordinated branding strategy across values, employees, products and services, messages, and all the cues that reinforce the brand. They take advantage of every opportunity (or at least as many as they possibly can) to reinforce brand messages, even on what might seem to be throwaway situations.
On several road trips, we passed Chick-fil-A logos on multi-restaurant highway signs. These highway signs are the ones where several restaurants buy small placements to highlight a presence at an upcoming exit.
Each of the Chick-fil-A placements on these restaurant signs featured the brand's logo and the message, "Closed Sunday."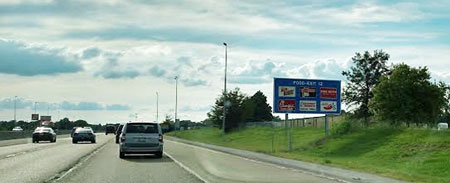 It might initially seem to be an odd, negative branding message. Why tell someone when you AREN'T open when you could convey a positive message such as, "Open Mon-Sat."
Yet, while "Open Mon-Sat" is a message, it does nothing for the Chick-fil-A brand. "Closed Sunday," on the other hand, sends a big brand message about Chick-fil-A and the values its brand represents. Importantly, it also resonates strongly with an important target audience for the brand.
That's a tiny lesson, but suggests a big question for any organization's branding strategy: How many meaningless brand messages are you putting out into the marketplace, and what are you going to do (SOON) to give them real brand value? – Mike Brown
Leaders are looking for powerful ways to engage strong collaborators to shape shared visions. They need strategic thinkers who can develop strategy and turn it into results.
This new Brainzooming mini-book, "Results - Creating Strategic Impact" unveils ten proven lessons for leaders to increase strategic collaboration, engagement, and create improved results.
Download this free, action-focused mini-book to:
Learn smart ways to separate strategic opportunities from the daily noise of business
Increase focus for your team with productive strategy questions everyone can use
Actively engage stakeholders in strategy AND implementation success