I was in Nebraska City, NE the last weekend of April to attend the board meeting for Nature Explore (a client) and the annual Arbor Day festivities. My road trip from Kansas City provided several intriguing photo opportunities carrying worthwhile branding, creativity, and strategy lessons.
Branding Decisions - What do you think of Stoner Drug?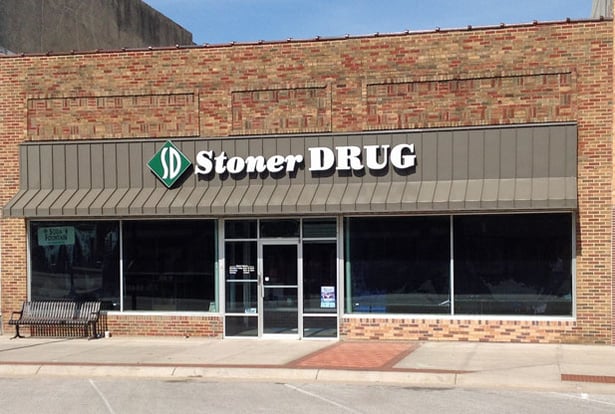 Don't think highway advertising isn't effective.
I'm not sure if the sign was new, but on the way up to Nebraska City, I noticed a small highway sign for the soda fountain at Stoner Drug in Hamburg, IA. While running behind and unable to stop, I left early on my return trip to make time for a brief detour into Hamburg to get a photo of Stoner Drug!
The picture was a hit on Facebook, prompting questions about whether they sold Doritos, why they don't have grass in front, and wondering about expansion plans for the store (particularly into Colorado and Washington).
While the brand name is memorable, you have to wonder if it's memorable in the best possible way, even though it is, I presume, a family name on the family business. Do you think Stoner Drug is a hard working brand name in a good way?
More Branding Decisions - Butt Burner Hot Sauce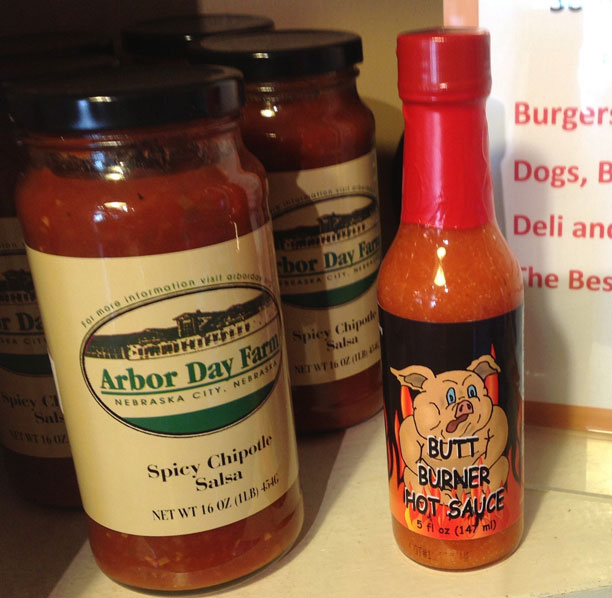 Speaking of branding decisions, here's another intriguing brand name for a sauce I spotted in the gift shop at the Arbor Day farm. While the packaging at least presents an idea of what type of butt is going to get burned, like Stoner Drug, this name too raises a whole array of others possibilities that make it a memorable name.
Both Trees and People Outgrow Roots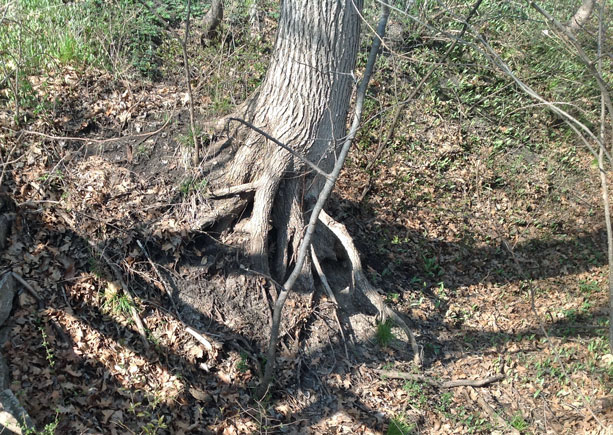 Roots are important for trees and people.
Roots that have been in place a long time can be both beneficial and detrimental. This tree demonstrates that. It appears to be taking its roots out of the ground as it grows. This seemed an appropriate metaphor for anyone who has been doing the same thing (whether personally or in a career) for a long time. If you have, it may be a good time to ask yourself if your roots are still providing a firm foundation or whether you may not be growing as much because your roots aren't doing the job they used to do.
The Creative Value of Strategic Constraints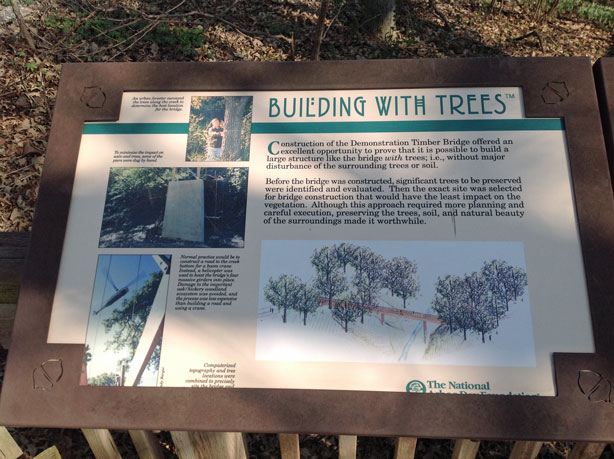 This sign by wood bridge on the way to the Arbor Day Farm gift shop provides a great real life example of the beneficial creative value of strategic constraints.
While it's convenient to imagine that constraints crunch creativity, carefully chosen strategic constraints can be a significant instigator for creative thinking. In the case of this bridge's construction, requiring that the natural surroundings not be disturbed, increased the construction challenge dramatically. It also increased the creativity as well, though. By removing the typical construction approaches for a bridge of this type, the designers and builders had to devise different ways to build the bridge that turned out to not only be less expensive but also protective of the woodland ecosystem.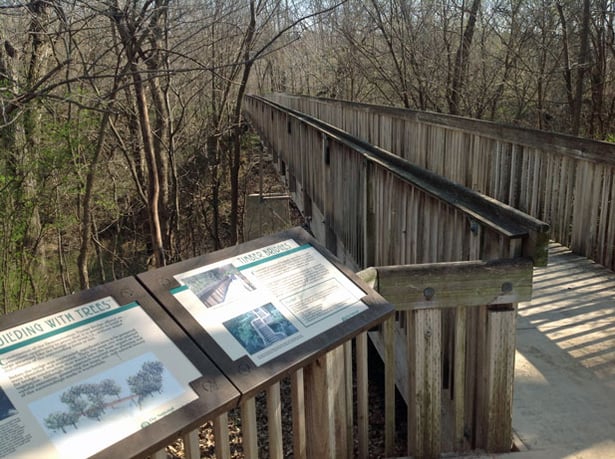 E.T. and Friend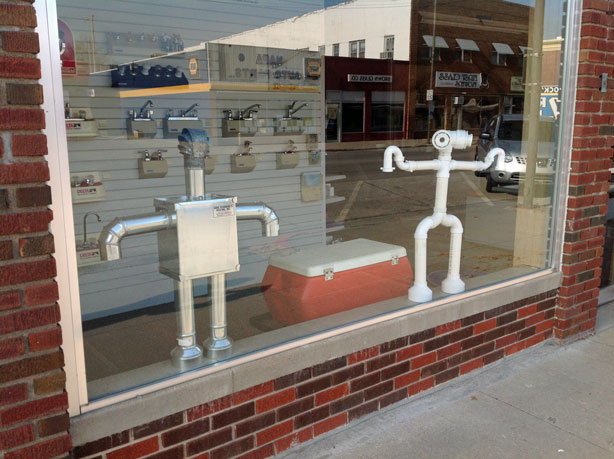 When we last checked in on the E.T. pipe sculpture at Bohl's in Nebraska City, NE, he was all by himself. Now, he's been joined by a Tom Servo-looking friend in the Bohl's front window. I can't wait to see what new sculptures will join these two in the future! - Mike Brown