In some ways, it's easier to change a brand strategy than to implement the strategy you already have in place.
Why is that?
Because it is possible for one executive or a small leadership team group to decide to change the brand strategy, and it's done. Implementing the strategy that's already in place, however, depends on the entire organization and the positive reaction and participation of key audiences to be successful.
See what we mean?
Just because it's easier to change your brand strategy than implement the current one does not mean it is a good idea. In fact, it could be a horrendous idea.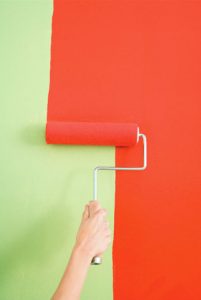 10 Bad Reasons to Change Strategy
And as we were thinking about situations were a brand strategy get changed without solid, strategic reasons, we came up with these 10 bad reasons to change strategy:
There was solid work behind the current strategy, but there's impatience with how long it's taking to get results.
An executive (or perhaps the whole organization) is bored with the current strategy because it's been in place so long.
An executive is new to the organization and immediately adopting a new brand strategy seems like a sign of meaningful change.
Because there has been a sudden blip in performance that no one seems to be able to explain.
There's an ill-founded public outcry about the current strategy as it's implemented or becomes more visible to key audiences.
When a competitor implements a new strategy that doesn't make sense for you organization based on your target audience, cost structure, etc.
When a well-known company in another industry implements a highly publicized strategy with no strategic connection to your brand or industry.
Because everyone on the executive team has read the latest business strategy book that's getting a lot of buzz.
When you're business is highly dependent on the external environment (i.e., commodities-based businesses), and wild external swings are challenging but are likely short-lived.
Because of one conversation with one customer, supplier, or analyst that thinks you should change strategy.
You heard it here. Don't change your brand strategy for any of these reasons.
Agreed?
10 Lessons for Engaging Your Employees to Create Stronger Results
FREE Download: "Results!!! Creating Strategic Impact"
Senior executives are looking for employees who are strong collaborators and communicators while being creative and flexible. In short they need strategic thinkers who can develop strategy and turn it into results.
This new Brainzooming mini-book, "Results - Creating Strategic Impact" unveils ten proven lessons for senior executives to increase strategic collaboration, employee engagement, and grow revenues for their organizations.
Download this free, action-focused mini-book to:
Learn smart ways to separate strategic opportunities from the daily noise of business
Increase focus for your team with productive strategy questions everyone can use
Actively engage more employees in strategy AND implementation success