There's one granddaddy of ALL strategic thinking questions. At Brainzooming, we use it as a core question in any possibilities-oriented conversation. It is:
"What are we trying to achieve?"
This question works amazingly well at moving strategic conversations toward significant goals and opportunities.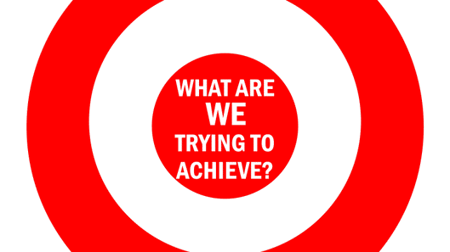 Asking it will lead to progress in all of these situations:
Creating strategy

- Gaining agreement on what the organization is trying to achieve opens the door to using creative thinking to identify innovative ways to accomplish it.
Prioritizing what's important

- Knowing the full variety of things an organization is trying to achieve helps to prioritize strategies that are most important. This also allows for saying no to things that can seem like good ideas but don't address what matters.
Focusing your organization

- As you implement the plan, things change, and people suggest ill-founded strategies, you can return to strategic priorities to re-focus.
Producing metrics

- Centering on what you are trying to achieve helps you to put numbers to the strategy, determining relevant metrics indicating whether you are on the right track.
Gaining buy-in

- The answer to what you are trying to achieve helps communicate with others and build enthusiasm and action (or address why people are not enthusiastic or ready to act).
Fully explore what you are trying to achieve, then starting imagining amazing possibilities.