Want to accurately forecast what will happen in your business marketplace in the coming years?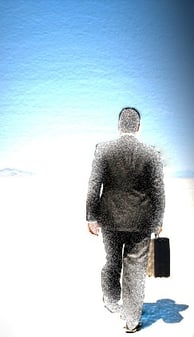 Brainzooming uses a very effective business to business market research strategy to peer three to five years into the future with a high degree of accuracy: conduct structured strategic conversations directly with the most demanding, far-sighted customers in your market.
We do this by polling the sales force and industry experts to identify significant companies and influencers dramatically pushing supplier expectations with their forward-looking strategies and business models. To understand where the overall market will be several years from now, we then reach out to these influencers and talk with them about what strategies they see as important...TODAY!
Talking with future-focused customers, their needs, issues, opportunities, and strategies are likely the ones which will be on the minds of the rest of the market in three to five years. Since they're already working through many opportunities and challenges of the future, it takes the discussion out of pure speculation.
Abstract future issues for others in the marketplace are very real to these companies RIGHT NOW, giving you a lot better read than talking with someone who's merely speculating about what might happen to their business in a few years.
We call these companies "lead users," and as you think about your strategic planning process, The Brainzooming Group can help you get a sense of what they can teach you about your market five years from now! - Mike Brown
Brainzooming helps make smart organizations more successful by rapidly expanding their strategic options and creating innovative plans they can efficiently implement. To learn how we can structure a lead user study to help guide your strategy decisions email us at info@brainzooming.com or call us at 816-509-5320.