What will the final strategic plan look like?
We're regularly asked this question when discussing strategy planning engagements with prospective clients.
My answer to them is always the same: The strategic plan that we will deliver will look like whatever they will implement.
For some clients, that's a plan that functions as a project management tool; others want a strategic roadmap focused on the vision and strategies with the implementation direction shared at a high-level.
9 Potential Strategic Planning Outputs
Beyond how we present the strategies and tactics, though, we ask about what support pieces a client will need to implement successfully.
Whether or not you are working with Brainzooming, you should review the list below that we present to clients as you consider what your strategic planning should deliver. The goal? To increase the probability that your next strategic plan will drive successful implementation.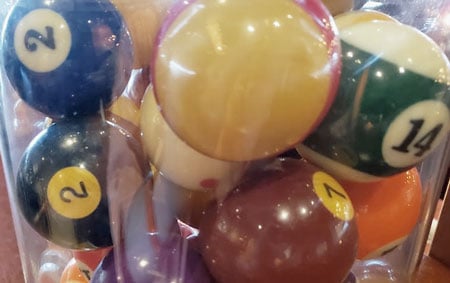 Because of the Brainzooming approach's productivity, especially when we incorporate Blast! online collaborations, we routinely cultivate the strategic thinking and input to deliver a variety of strategic implementation tools, including:
The Strategic Direction -

Foundational statements, strategies, and guides for current and future activity

Messaging -

Language and common descriptions to create shared understanding among audiences

Insights -

Facts and business conclusions underpinning the strategy

Ideas -

A comprehensive or prioritized listing of ideas emerging from collaboration

Concepts -

One or more ideas explained in greater depth, with an initial sense of potential benefits, applications, and next steps

Initiative Overviews -

A strategy statement, major steps, broad metrics, and critical success factors that communicate a specific initiative's direction

Implementation Plans -

Detailed key steps to begin implementing an initiative along with suggested timing and responsible parties

Implementation Tools -

Decision support tools to help in prioritizing and implementing key initiatives

Project Plans -

A comprehensive listing of detailed steps for implementing an initiative or project
As you anticipate your next round of strategic planning, mentally move ahead to when you'll implement the plan. Consider the important tools you'll need to implement successfully plus all the change management you'll undertake. Then, design your strategic planning process to develop everything you can while you are preparing the plan.
Would you like help exploring your strategic possibilities?
Are you hoping to create a strategic plan that leads to results and along the way is collaborative, engaging, and fun to develop?
If you answer Yes to that question, book a thirty-minute call with me or one of our Brainzooming team members. We'll share with you (for free!):
Seriously, we love seeing executives make the move toward collaborative planning and realizing everything this approach delivers! We're here to help. – Mike Brown