Whenever You're Stuck Creatively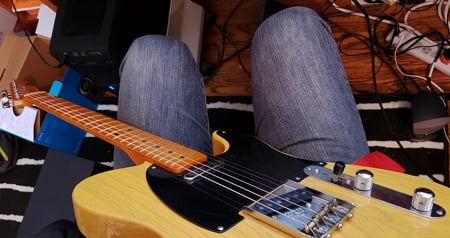 What you're struggling, break a pattern and then approach what you're facing from a new direction.
When there are too many possibilities ahead of you, pick one - perhaps the easiest one - and take a step or two.
When you know too much about all the potential challenges (or all the ways that already work easily), pick up something new that's still full of surprise and use it.
When you know exactly what you need, but it's not available, consider it a signal to change.
When you seem incapable of making progress, put something small together that you can see, then tinker with it.
Write something, and then edit the daylights out of it with no fear of erasing and keeping just a little bit.
Do a little something of what you do, and then go from there when you're stuck creatively.
A Strategy for a Life that Is Stuck Creatively
I wrote the lines above on the way back from Huntsville, AL on Saturday. I was thinking about advice to help others do what they obviously know how to do, yet struggle to start.
Then, Emma Alvarez Gibson found this article on how to be an artist from art critic, Jerry Saltz.
This article says it all. All of it, when it comes to being an artist - whether that's an artist as we typically think of them, or simply trying to bring artistry to whatever means something to you. Read it today! – Mike Brown