A Wall Street Journal article on how the Buffalo Bills are changing their typical practice routine caught my eye. The headline included the phrase "No Wasted Time."
Not wasting time is near and dear to my heart. Not wasting time is a major part of why a Brainzooming strategy workshop is so focused on effective time management. We're continually trying to be as productive as possible, generating business strategies in as little time as possible.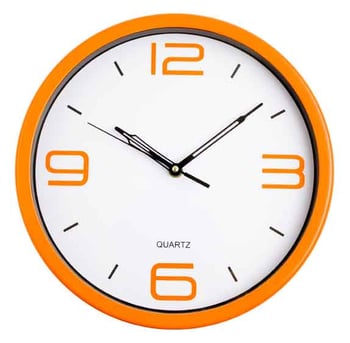 6 Ways an NFL Practice Is Most Productive
The motivation for the Buffalo Bills changing the practice routine is a response to new NFL restrictions (only one practice allowed per day and only fourteen practices with pads during the season) and the short attention spans and need for ongoing engagement among today's younger players.
The moves the Buffalo Bills are making and the associated reasons and benefits match closely to how The Brainzooming Group designs a strategy workshop. The Bills are:
Splitting the team into two groups – Players are active all the time, with no waiting around for the next thing to happen.
Making deliberate decisions about group composition and activities – Players are getting used to working with a specific group and are always engaged to stay focused.
Increasing the range of plays in their repertoire – Getting more done at the same time allows them to implement and see the impact of new plays without extra time.
Letting players' mistakes and errors go uncorrected during practice – Not correcting mistakes builds an environment with less stress and creates opportunities for players to go all-out and risk making a mistake.
Analyzing and addressing mistakes AFTER practice – With the various ways to capture what happens on the field and review it later, corrections and adjustments are more efficiently handled afterward.
Creating more free time for players – The net of all the changes means the team is getting more done in less time, creating free time for studying playbooks or getting rest.
All those moves make sense and easily translate into a strategy workshop design.
6 Ways a Strategy Workshop Is Most Productive
Here's how we incorporate these principles for Brainzooming. We:
Use small groups to allow participants to be more active
Manage group composition to structure groups that will work together productively
Look at opportunities and challenges from multiple perspectives in shorter bursts of time to generate more diverse thinking
Have clear times for coming up with new ideas, protecting divergent thinking from extensive explanations or analysis
Move most of the evaluation and organization of ideas until later when it doesn't waste time for the overall group
Create an experience that uses as little group time as possible to maximize productivity for the organization
If you want to improve the productivity of a strategy workshop within your organization, we recommend using these six steps as a great way to start.
Or, you can call The Brainzooming Group. We'll design the strategy workshop and make the whole thing happen for you so you can engage from beginning to end. - Mike Brown
Download our FREE "Taking the No Out of InNOvation eBook to help you generate extreme creativity and ideas!
For organizational innovation success, contact The Brainzooming Group to help your team be more successful by rapidly expanding strategic options and creating innovative growth strategies. Email us at info@brainzooming.com or call us at 816-509-5320
to learn how we can deliver these benefits for you.