We put this infographic together for a client; it distills what we do to pave the way for a great strategic thinking workshop.
6 Guidelines for a Great Strategic Thinking Workshop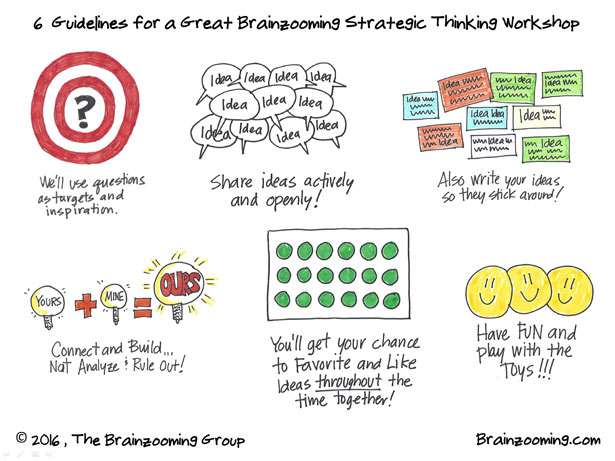 If you would like to go deeper on any of these topics, here are links to articles for each of the six areas:
Here's to a productive and great strategic thinking workshop - not only today, but every time you bring a smart group of people together! – Mike Brown
Download our FREE "Taking the No Out of InNOvation eBook to help generate extreme creativity and ideas! For organizational innovation success, contact The Brainzooming Group to help your team be more successful by rapidly expanding strategic options and creating innovative growth strategies. Contact us at info@brainzooming.com or call us at 816-509-5320 to learn how we can deliver these benefits for you.