Suppose you're looking to develop a new strategy plan. What kinds of strategic planning consultants should you contact as possible partners?
I received that question from a good friend and client. Her organization's new CEO wanted to create an updated organizational vision and strategy.
There was something intriguing about her question: Brainzooming had already collaborated with her and the CEO to develop a scope of work for us to provide strategic planning consulting. When the scope of work reached the purchasing department, though, the head of purchasing said they needed a competitive bid process.
Thus, I was being asked to recommend who Brainzooming should compete against for a strategic planning engagement we'd already been led to believe that we'd secured.
How did I answer her question?
I gave her solid suggestions for two other types of consultants to compete with us.
5 Strategic Planning Consultants You Might Choose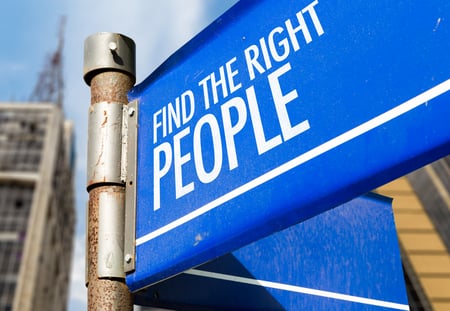 What type of strategy partners could they (or you) engage? There are many flavors of strategic planning consultants with varying expertise. I shared the following five categories with her as possibilities:
Category / industry expertise – These have a specific experience and depth in your industry. This can be important when a CEO who is new to an industry wants unfiltered expertise and marketplace perspectives.
Process expertise – These types of potential partners approach strategy planning with specific methods (Collaboration, Appreciative Inquiry, Six Sigma, Scenario Planning, etc.), irrespective of industry.
Functional / adjacent expertise – This is a partner that you are already using for another business function (branding, operational planning and implementation, sales force growth) who can also support developing broader strategies.
Model / framework expertise – A firm, expert, or author who is known for a specific market or operational model that makes sense for your organization and/or industry.
Marquee value – A big name consulting firm that has been at it a long time and can easily deploy a large (albeit potentially junior) team for your engagement. They often feature category or process expertise, too.
From this list, and knowing that we fit into the Process Expertise category, I recommended they talk to:
A branding agency they were already working with (Functional / adjacent expertise category)
Another consultant they've used in the past who focuses exclusively on their type of organization (Category / industry expertise)
I'm happy to report, that we won the business after re-competing for it.
I'm especially happy knowing that I provided good recommendations about who our strongest competitors would be. That's what any current or prospective client can depend on from Brainzooming as one aspect of our core purpose: we will provide the best recommendation for them, irrespective of its impact on us.
If you'd like to experience that same assurance when you are developing your next strategy, let me know! – Mike Brown