I've been remiss in sharing updates about the strategic planning process I've been participating in for a non-profit organization. The initial article on the strategic planning process promised updates on my first time participating in someone else's strategic planning process in many years.
5 Things to Hate about a Strategic Planning Process (and 5 Antidotes)
Since that post, we've been through two formal meetings. The first was to share our fact base, strategic issues, and planning implications. The most recent one was to review our tactical plans, including timing and responsibilities.
Both meetings were limited to twenty minutes so the steering committee could get through all the other plans. Both meetings were disconnected from the discussions going on about all the other plans. Both meetings reminded me of all the things that frustrate me about strategic planning processes. For example: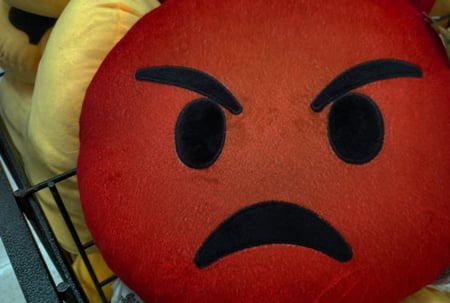 Frustration 1: Starting a Strategic Planning Process with Handing out Templates to Complete
Antidote: Shout, "Wow! It's clear where you want all the answers to go. But can you work with me to help figure out what the best answers are other than me pulling imagined answers out of my @&&!!!!"
Frustration 2: Spending too much time discussing the strategic planning process and too little on using it to develop winning strategies.
Antidote: Suggest to the person heading up planning that you put the process on an amazing diet, with twice as much strategy and 75% less process!
Frustration 3: Scheduling Strategic Planning Meetings where All but One Person Sits and Listens
Antidote: Raise your hand and ask, "Can't we break up into small groups and get lots of work done as we all participate? And if not, can't you share your speech and your slides so I can just read it when it's convenient???"
Frustration 4: Nitpicking Words Early in the Process
Antidote: Ask, "Do you know what this means? Yes? Okay, it's fine for now. We'll fix the wording L A T E R!"
Frustration 5: Trying to Assign People and Dates Too Early
Antidote: Say, "I know you want to make sure someone owns every part of the strategic plan and completes it by the expected date, but let's make sure we have the right things in the plan before we start badgering people about getting them done!"
There Is a Different Way to Make Strategic Planning Work Productively!
All those frustrations and antidotes are why the Brainzooming method exists. There is a different, and much better way to carry out a strategic planning process. It is faster, more collaborative, and effectively engages the voices and perspectives to create a stronger, more successfully implemented plan.
If you want to find out what THAT type of strategic planning is like, contact us and let's talk about making it work at your organization! – Mike Brown