"The more bad ideas the better. If you work really hard on coming up with bad ideas, sooner or later, some good ideas are going to slip through." – Seth Godin (June 19, 2018)
"Failure is an option here. If things are not failing, you are not innovating enough." – Elon Musk (Sometime before June 19, 2018)
You've heard it, and maybe even said it, or wished it. Who wouldn't want to have explicit permission, even encouragement, to routinely make mistakes with your innovation strategy?
An article in The Wall Street Journal addressed this issue relative to baseball and how the strategies many major league baseball teams are using to improve player performance translate to typical office settings. The article focused on dissecting mistakes to learn valuable lessons, similar to the oft-cited trade-off benefit in making more business mistakes: you will learn more things, faster.
3 Ways a Productive Out Benefits Your Innovation Strategy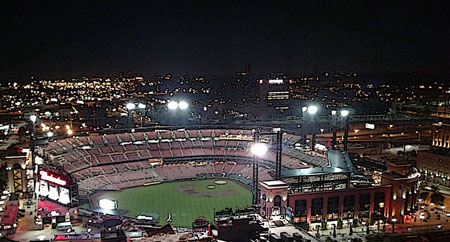 One section addressed making productive outs: the idea that when making an out, a batter tries to create a benefit for the team in exchange for not reaching base. Digging further, an article from redlegnation.com makes an important point tied also making more business mistakes: "Some [baseball] players, seemingly, are attempting to record a productive out rather than just attempting to get on base and avoid an out at all costs . . . productive outs should be something that happen at random . . . they should not be something a player strives for, except in very fringe cases."
Since we are now in the thick of summer, let's go with this baseball backdrop to explore how some types of productive outs in baseball shed light on your innovation strategy and potential beneficial impacts:
#1 - Helping Other Good Things to Happen
Baseball Situation: A sacrifice fly involves a batter hitting a ball in the air (with fewer than two outs) and so deep in the outfield that a base runner can safely advance after the ball is caught. The team trades one of three outs for the opportunity to move a runner ahead, creating a score (if the runner is starting from third base) or increasing the likelihood of the runner scoring on a subsequent play.
Generalized Impact: A sacrifice fly creates time and space for other positive actions to take place, even though an important objective (the batter reaching base) is never achieved.
Actionable Learning: A comparable business situation involves regularly employing moonshot projects to boost innovation. A moonshot project is one with a large, far-reaching, and overarching objective that may never be fully realized or expected to directly contribute near-term revenue and profit impact. While ultimate success would be beneficial, it's not essential. What a moonshot project yields, ideally, are near-term benefits through collaboration and smaller discoveries and innovations along the way. These will enhance revenue, reduce costs, and/or otherwise improve profitability and other business prospects.
Business Impact: How many moonshot projects has your organization attempted in the past year? The past few years? If innovation is lagging, purposefully use this concept to get your team thinking bigger while it throws off smaller, innovative benefits along the way.
#2 - Wearing out the Competition
Baseball Situation: Major league teams go to extremes to control how many pitches a starting pitcher throws in any game. One hundred pitches are a frequent limit. That means that the more pitches an opposing team forces an overpowering starting pitcher to throw, the sooner that pitcher will leave the game.
Generalized Impact: Long-at-bats involving multiple foul balls and/or not swinging at pitches outside the strike zone prematurely exhaust one of the opposition's scarcest resources. You can hit the first pitch and let the pitcher off easy or battle through ten or twelve pitches and wear him down faster.
Actionable Learning: Translating this idea to business means focusing on what your stance is toward competitive strategies and implementation. This upends the strategy of simply trying to beat out the competition on features and benefits. You can purposefully use promotions, market pilots, and the concentration of your resources in niche markets to attempt to divert a competitor's attention from its pre-planned strategy and force them to follow you. In some cases, your actions may drive a competitor to expend unplanned focus and resources (both at a premium in most organizations) to match your agenda.
Business Impact: Executives typically think about current competitors and ways to outsmart them. How often do you engage your team in developing and implementing strategies to wear down your competitors' resources to create new advantage for your brand?
#3 - Stacking the Odds with Controlled Failure
Baseball Situation: Hitting behind the runner is another type of productive out. As an example, if a base runner is going from first to second base, a runner tries to hit somewhere closer to first base. If they execute this well, it makes it more likely that the fielder will throw to first (which is easier), allowing the base runner to safely advance.
Generalized Impact: This play represents controlled failure: an experiment that is designed to yield positive results when it doesn't work (e.g., produces an out), and even better results when it does (the fielder fumbles the ball and the batter is also safe).
Actionable Learning: In a business setting, you may have various unknowns or untested ideas. You can use this idea and design an innovation pilot, experiment, or test whose primary objective, rather than a market success, is a learning success. Gaining the right new insights is the focus, and if a near-term business success happens to result, all the better.
Business Impact: Is the idea of an experiment designed for learning success a new or a familiar concept in your organization? How can you apply it more frequently?
The Similarities Are Striking
Even if you aren't a baseball fan, there are innovation strategy lessons galore throughout the game. And for the big fans: what strategy takeaways do you find in the intricacies of America's favorite pastime? - Edited from Inside the Executive Suite