Years ago, I attended a services marketing conference sponsored by a prominent university. One professor made an intriguing claim: customers compare a brand's performance on specific features to the best performance of any brand offering that same feature. The instructor pointed out a specific example of how this happens with customer expectations. If a brand were offering subpar, phone-based customer service, it wasn't being compared exclusively to direct competitors who also offered horrendous phone-based customer service. He suggested that customers would compare a brand in this situation to the best customer service they experienced anywhere. This would happen irrespective of whether it was a brand from the same industry or a hotel, investment firm, or catalog company that wasn't competing directly.
While his point resonated, there weren't many direct examples to prove out his perspective. It made sense intuitively; you may also experience similar situations yourself. Yet, when we wanted to try to prove it for a B2B brand, we always wound up eliminating the necessary customer satisfaction survey questions to reduce survey time or research costs.
You Shouldn't Be Surprised that Uber Is Ruining Customer Expectations for Your Business
In an article from The Wall Street Journal, subtitled, "Uber Users Flub Cab Rides," writer Katherine Bindley highlights how individuals accustomed to app-based rideshare services don't know how to behave in cabs (or even their own cars). Telling the driver your destination, waiting to find out the fare, and paying the driver are not part of the Uber or Lyft experiences, although they remain so for cabs. These new disruptive options have caused frequent rideshare customers to forget how cabs operate.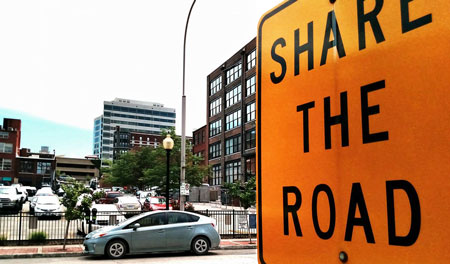 You might say that passengers forgetting how to use cabs because of rideshare brands is all in the same industry. Granted, it's all about getting from one place to another. Yet, these examples reinforce an important point about strong brands with positive, radically different customer experiences: they can reshape expectations and behaviors even when a customer isn't using the disruptive brand.
Understanding What Drives Customer Expectations
Are your customers' expectations being set by your brand, a direct competitor, or an apparently unrelated brand? And how do you REALLY know what factors are driving changes in expectations?
If there is a possibility that disruptive brands are blowing up conventional customer experiences in your market, here is a checklist of tactics you can implement to attempt to remain ahead of the situation:
#1. Dig deep to understand what experience dimensions drive choice and preference
You need a robust understanding of what drives customers' brand choices in your marketplace. One option is to ask these types of questions directly in surveys, sales calls, and customer service interactions. Doing that, however, leaves it to customers and prospects (if you interview them) to tell you what THEY think drives their choices. Their self-perceptions often place price at the top of the list, even if price isn't the reason they prefer one brand over another.
A more effective way to tackle this question within a survey is a two-part approach. This involves asking questions about overall preferences for brands along with questions on how these brands perform on specific features. From the answers to all these questions, you can identify the relationship between how important each performance attribute is in predicting brand preference. This approach generally produces more reliable answers on what drives purchase and re-purchase.
Using this information, you can typically identify a smaller subset of features to monitor for performance levels within and outside your industry.
#2. Evaluate how industry competitors set and deliver high performance standards
Look inside your industry at various types of competitors (including high-profile, traditional, and potentially disruptive ones) to assess the performance claims and promises they make and deliver on preference-driving features. Explore their marketing materials, content marketing, and accessible customer communications. Conduct conversations with current and former customers and employees.
Through this evaluation, you will want to better understand:
What they say and demonstrate to set performance expectations among customers
How they deliver on expectations - both their processes and actual performance
How your own performance compares on each of the features
If possible, go beyond anecdotal performance accounts; become a customer of your competitors. This is easier done in consumer markets. In B2B, it may happen through some type of secret or mystery shopping. You might even engage a firm specializing in competitive intelligence to do this. No matter the means, there is nothing like actual usage experiences to help evaluate competitive performance levels.
#3. Look outside your industry for performance leaders on comparable features
Examine your list of preference-driving features. To the extent that they have meaningful comparisons in other industries, search out the highest-performing providers outside your market. You should be able to find far-flung examples of many features, including online or app access to services or information, responsiveness, timeliness, status or exception reporting, and accuracy, among others. Seek out any available information to understand top brands' disruptive innovations, practices to set expectations, and performance levels.
Along with this, begin to routinely ask customers what brands they experience as providing the best service on your critical features. The objective is expanding your understanding of which brands may be impacting performance expectations in your customers' minds.
It may be tougher to push for innovating your performance levels relative to players you don't compete with directly. Still, you need only look at Amazon for a disruptive player that is upending industries in which it didn't originally compete or even resemble any major players.
Taking the Next and Ongoing Steps to Managing Customer Expectations
If you decide to pursue this evaluation, it isn't one-and-done. It involves an ongoing, periodic, commitment to maintain an understanding of performance expectations shaping your market in, as cab companies are discovering, potentially unexpected ways. - From Inside the Executive Suite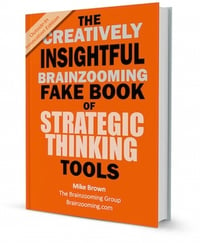 Business growth can depend on introducing new products and services that resonate more strongly with customers and deliver outstanding value.
Are you prepared to take better advantage of your brand's customer and market insights to generate innovative product ideas? The right combination of outside perspectives and productive strategic thinking exercises enables your brand to ideate, prioritize, and propel innovative growth.
Download this free, concise ebook to:
Identify your organization's innovation profile
Rapidly deploy effective strategic thinking exercises to spur innovation
Incorporate market-based perspectives into your innovation strategy in successful ways