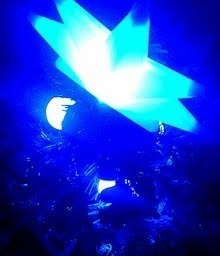 It's the season of giving.
So maybe it's time to think about who is receiving one of the most precious gifts you have to give. And whether it's deserved. Or was ever deserved in the first place.
It's the gift of your immersion.
By "immersion," I mean the people, places, or things to which you give your focus and overwhelming attention on a daily basis.
What is your passion? What do you talk about and think about most? For what things do you stop, delay, or push aside other aspects of your life without fail?
Your immersion may be given to your family, your faith, or your career. Your immersion may be given to sports teams, celebrities, entertainment, causes, brands, or a variety of other entities.
3 Questions about Your Most Precious Gift
This is a great time of year to ask these three questions about where you are giving your most precious gift:
Does my immersion add anything meaningful to the recipient?
Does whoever receives my immersion really matter now? And in the future?
What does whoever receives my immersion offer in return?
At various times, I've given my immersion to sports, pop culture, and musicians. Finally, I wised up and realized those things wouldn't really matter in the end. And my immersion in them didn't really help anyone, even myself.
Don't be casual with this most precious gift.
Give it wisely, and give it only where it's deserved, because it's the season of giving what's most valuable where it means something lasting. - Mike Brown
Download the free ebook, "Taking the NO Out of InNOvation" to help you generate fantastic ideas! For an organizational creative boost, contact The Brainzooming Group to help your team be more successful by rapidly expanding strategic options and creating innovative plans to efficiently implement. Email us at info@brainzooming.com or call us at 816-509-5320 to learn how we can deliver these benefits for you.