I know, I know, I know. By all public accounts, Woody Allen isn't an admirable person. Yet every time he releases a new movie and does an interview in the Wall Street Journal, there are great strategic and creative insights worth mentioning.
You can read my previous disclaimer on blogging about Woody Allen here, in an earlier Brainzooming post about his longevity-oriented, low-risk strategy.
The 3 Brand Strategy Questions and Woody Allen
In the WSJ interview for "Irrational Man," Allen discusses the challenges of varying your brand. His brand situation plays out three important brand strategy questions we ask when a company is evaluating brand innovations:
What do your customers EXPECT from your brand?
What types of changes will customers ACCEPT from your brand?
What will customers REWARD your brand for doing?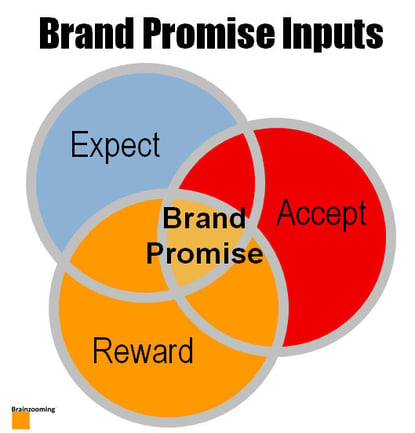 Answering a question about why people laugh during his dramatic films, Woody Allen discussed the back and forth between comedy and drama in his career. While he aspired to write dramatic works, his talents were in comedy. Based on his early comedic success, comedy is where his brand is based. In other words, it's what customers EXPECT from the Woody Allen brand.
The more intriguing insight relative to these brand strategy questions addresses the ACCEPT and REWARD dimensions: even during his dramatic films, where there is ostensibly no humorous content, audiences still laugh.
As he notes, "People want comedy from me (what they ACCEPT) and still interpret things I do as comic when of course they're not. I believe people laugh(ed) (what they REWARD) because they thought they would be missing something if they didn't laugh...it will always get some laughs because people associate me with that."
In another measure of how viewers reward his brand, the estimated inflation-adjusted gross revenue of Woody Allen's films (from an analysis Buzzfeed published in 2013) shows his top films are skewed toward his comedies.
And it's clear Woody Allen got this limitation in his brand early on in his career. In his 1980 film "Stardust Memories," a fan tells Allen's character, a movie director, that she likes his earlier funny films.
Allen's response to his brand limitations appears to be to minimize risk and go ahead with whatever types of films he wants to do.
Your brand, however, may not have that luxury. If you don't think it does, these three brand strategy questions should be front and center as you consider any innovation that pushes your brand in potentially new territory. – Mike Brown
Looking for Ways to Develop a Successful
Innovation Strategy to Grow Your Business?
Brainzooming Has an Answer!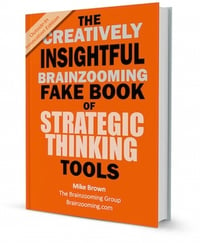 Business growth can depend on introducing new products and services that resonate more strongly with customers and deliver outstanding value.
Are you prepared to take better advantage of your brand's customer and market insights to generate innovative product ideas? The right combination of outside perspectives and productive strategic thinking exercises enables your brand to ideate, prioritize, and propel innovative growth.
Download this free, concise ebook to:
Identify your organization's innovation profile
Rapidly deploy effective strategic thinking exercises to spur innovation
Incorporate market-based perspectives into your innovation strategy in successful ways
[sc:Outside-In ]